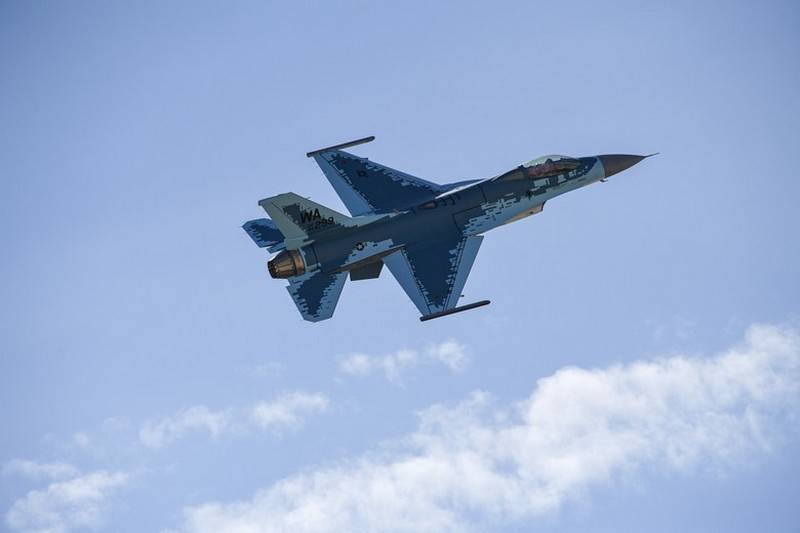 Another American F-16 fighter, depicting a "probable enemy" aircraft in air battles, received a new coloring, repeating the coloring scheme of Russian Su-57 fighters. About this with reference to the press service of the US Air Force blog reports bmpd.
According to the publication, the 576th US Air Force ground handling squadron repainted the F-16C Block 32D Fighting Falcon fighter from the 64th "aggressor" squadron, which, as part of the US Air Force, depicts "potential enemy" aircraft. The aircraft was serviced at Hill Air Force Base in Utah, although the "aggressors" themselves are based at Nellis Air Force Base in Nevada. It is emphasized that the application of painting took much longer than the standard procedure.
As we see in the photo, the plane of the "aggressors" received the "most popular" color, repeating the Russian Su-57 fighters, which, apparently, should continue to depict the American F-16.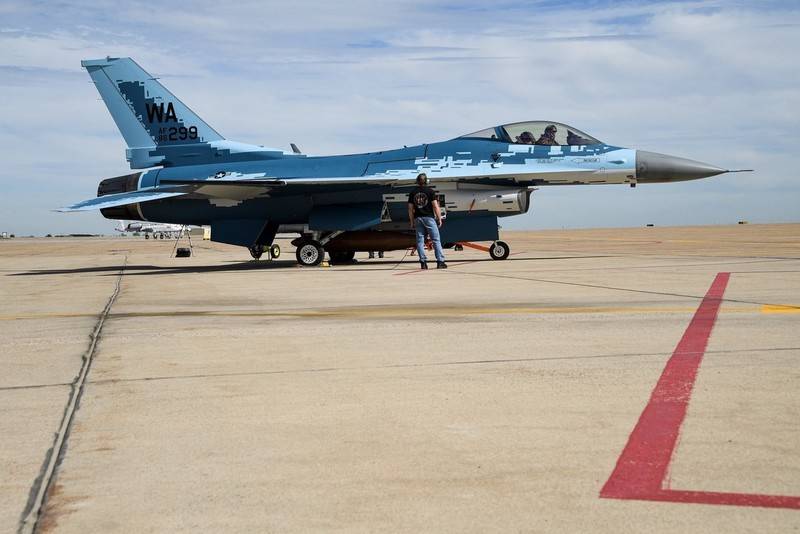 It is emphasized that this is not the first aircraft painted under the Su-57, last year the first F-16C fighter from the 64th squadron received the same pixel camouflage. According to General Rob Nowotne, commander of the 57th air wing of the US Air Force, pronounced in May 2019, this color is applied to get the American pilots accustomed to "something new", i.e. pilots need to get used to the coloring of Russian fighters, as to the aircraft of the "likely enemy".
Giving American fighters the appearance of Russian "turned out to be very difficult." If applying the standard paint scheme of the US Air Force to an F-16 fighter takes an average of 11 days of work, then applying a pixel camouflage "under the Su-57" took 18 days with 12 people working.