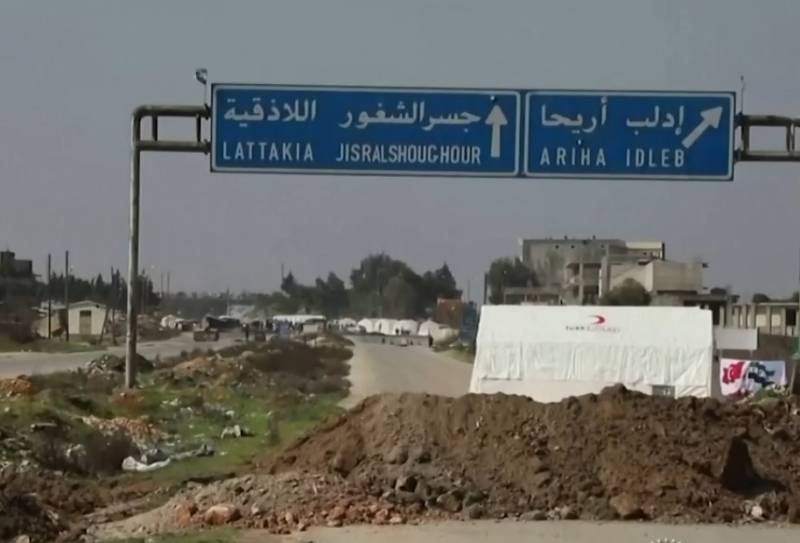 During a joint patrol by military personnel of the M-4 highway, Russian and Turkish military personnel exploded on the road an improvised explosive device. As a result of the explosion, the Russian armored personnel carrier received minor damage.
This was announced by the official representative of the Ministry of Defense of the Russian Federation Igor Konashenkov.
The incident occurred on the site of the M-4 highway, where the settlements of Erich and Urum al-Jawza are located. Presumably, this was an attempt at a terrorist attack by one of the radical groups. It could be undertaken to disrupt the joint Russian-Turkish monitoring mission.
Fortunately, none of our troops was injured in a Russian damaged armored personnel carrier. As a result, military equipment and military personnel of the Armed Forces of the Russian Federation returned to the base.
The explosion was caused by a makeshift homemade device. A homemade bomb was fired remotely at the moment when a Russian-Turkish patrol appeared at the site of the bookmark.
Attempts to establish a truce in the Syrian province of Idlib have been taking place since February, but so far not very successfully. Militants continue to attack government troops and foreign peacekeepers.