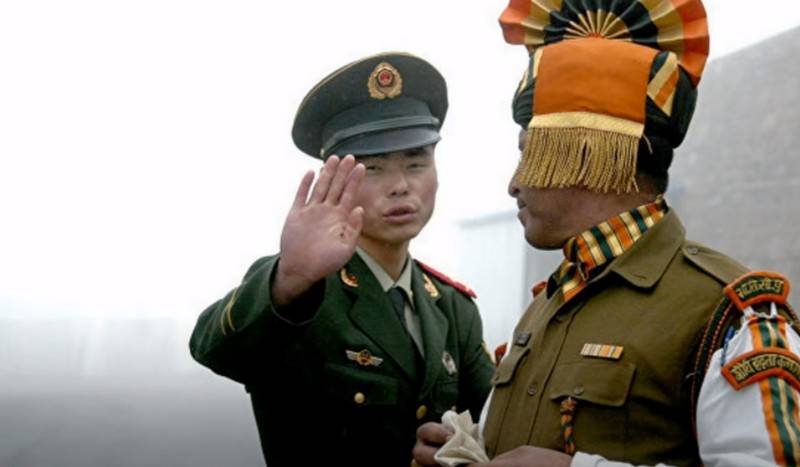 The military confrontation between Chinese and Indian troops in the Galvan region in eastern Ladakh continues. The Indian Ministry of Defense accused Beijing of the death of three Indian military, the Chinese, in turn, announced the violation of the border.
New Delhi blamed Beijing for the deaths of three troops, China responded with a protest and made a representation of India due to a new incident. According to the statement of the Ministry of Foreign Affairs of the country, the Indian military crossed the border, attacked the PLA troops, thereby provoking a clash.
Recently (...), the parties have been in close contact through diplomatic and military channels. On June 15, the Indian military seriously violated our agreements and crossed the border twice for unlawful acts, they provoked and attacked the Chinese military, which led to a serious physical clash between the parties
- declared the official representative of the Ministry of Foreign Affairs of China Zhao Lijian.
The Chinese diplomat called on his Indian colleagues "not to cross the line", "not to create problems" and not to take "unilateral actions that could aggravate the situation."
A spokesman for the Indian military said earlier that during the clash in the Galvan region in eastern Ladakh with the Chinese military, one officer and two ordinary soldiers were killed.
Recall that the military confrontation between the armies of India and China in this area has been going on for a long time, but over the past month an agreement was reached on the withdrawal of troops from the region, although media reports say the opposite. According to Chinese and Indian press publications, the parties continue to transfer personnel and military equipment to the area.
It should be noted that China and India are "nuclear" powers with nuclear weapons.
weapon
.