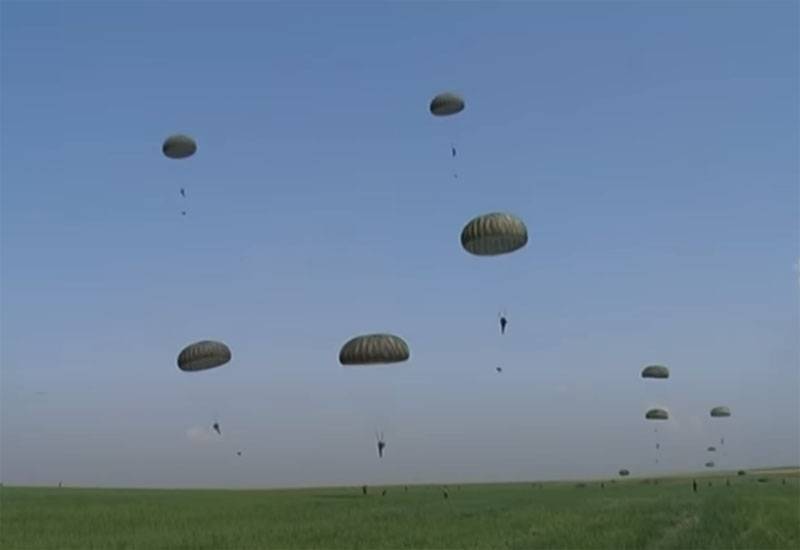 Twitter posted a video that captures the contingency that occurred during the parachute jump. Two jumped, one stayed.
The author of the video does not report the scene, but this is not important, because visitors from around the world are interested in the video. It is assumed that we are talking about landing a rookie. And although the events taking place look comical, their participants were not at all laughing.
Three parachutists were supposed to jump simultaneously from the aircraft. The instructor of the three slapped the shoulder of the one who stood in the middle opening and all three simultaneously left the side. Two (extreme) immediately disappeared from sight, and the third remained to hang upside down, clinging to the metal structure with a reserve parachute. Another soldier immediately rushed to his friend in trouble, unhooked him from the structure, and the paratrooper finally left the side after a prolonged launch. What at this moment both the paratrooper himself and the instructor, who did not see the fighter nearby, felt, one can only guess.
And if this was his first leap, it is possible that now the command may not entrust the commission of new ones. But on the other hand, if this paratrooper survived such an adventure and remained alive, now it is difficult to frighten him with anything.
The author titled his tweet, "The Fate of the Rotozey." Those who have ever done skydiving in their lives understand what he had in mind.