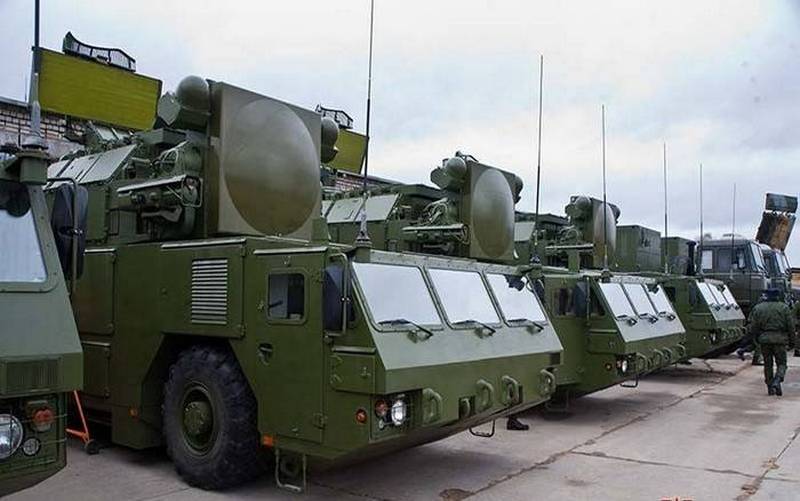 A new modification of the Tor-M2 anti-aircraft missile system (SAM) is being developed in Russia. As Lieutenant General Alexander Leonov, the head of the military air defense of the RF Armed Forces, said in an interview with the National Defense magazine, the new complex will be wheeled and will be able to overcome water obstacles by itself.
The Tor-M2 modification is being developed on a specialized wheeled chassis. The main requirement for a combat vehicle is to overcome water obstacles swimming
- said Leonov.
At the same time, the general did not disclose the details of the new development.
Recall that the wheel modification of the Tor-M2 air defense system is already available. In this form, the equipment is supplied to the armed forces of Belarus. The first batteries of the air defense system entered service with the 120th anti-aircraft missile brigade of the air force and air defense forces in 2011 and 2012.
Regarding the supply of air defense systems to the Russian army, we note that last year the Ministry of Defense signed a long-term contract with the Izhevsk Electromechanical Plant Kupol for the supply of Tor-M2 and Tor-M2DT anti-aircraft missile systems to the troops. The agreement, worth almost 100 billion rubles, is designed to supply equipment until 2027.
The Tor-M2 anti-aircraft missile system is an all-weather melee system. He is able to cover strategic objects from cruise missiles, multiple launch rocket systems, as well as barrage of ammunition and drones. This is a deeply modernized complex of the Tor family, which differs from previous models in the use of the new 9M338K rocket. In addition, the combat vehicle increased the ammunition load from 8 to 16 missiles. The detection range of air targets is up to 32 km, the destruction range is up to 15 km, it is possible to work fully automatically.
The complex is constantly being modernized, including taking into account the use in Syria.