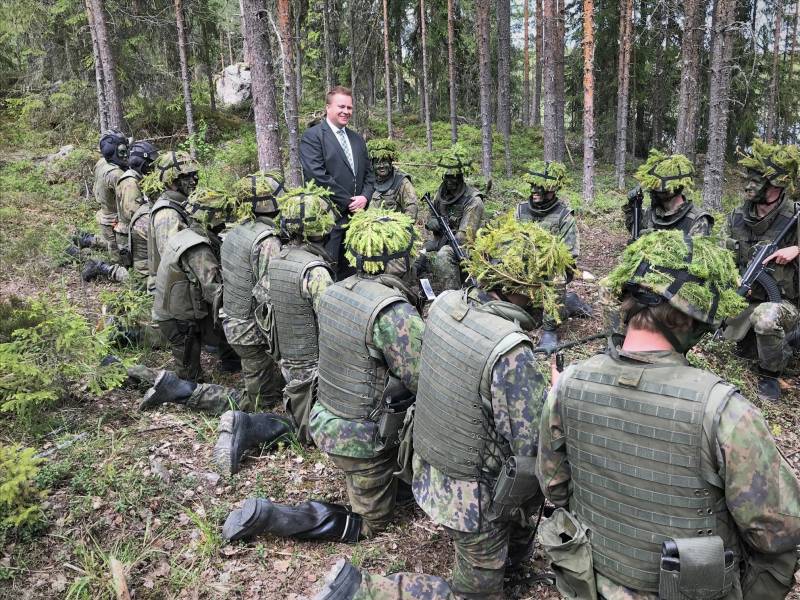 From the late 80s to the beginning of the 90s of the last century, Finland had a real prospect of getting Karelia. But the president of this country, Mauno Koivisto, for a number of reasons did not take this opportunity.
Jukka Seppinen, a doctor of political science and a former expert at the Finnish Foreign Ministry, analyzes the Karelian issue from the point of view of the Finnish leadership in the recently published book "Because President Koivisto was against the return of Karelia".
The prospects for the transfer of Karelia from Russia to Finland became real immediately after the collapse of the USSR, especially since Boris Yeltsin did not object to negotiations. In addition, back in 1990, the Soviet leadership condemned the secret protocol to the Molotov-Ribbentrop Pact, where, among other things, Finland was transferred under the "guardianship" of the Soviet Union. And Stalin, of course, planned to return the Finnish lands to their "home harbor," because it was not in vain that the 16th republic of the USSR, Karelo-Finnish, appeared.
As a result of the Soviet-Finnish conflict, Karelia remained part of the USSR, and Finland retained its independence.
Oddly enough, when Finland had the opportunity to take Karelia from Russia "with the approval of Russian President Boris Yeltsin," the main opponent of this idea was Finland's President Mauno Koivisto. That is how the Finnish author writes. Already after his retirement, he named the reason why he took this position:
New Finnish territories are not needed. Even now, we cannot occupy all of Finland.
Although Finnish researchers call other versions. Some, for example, believe that Koivisto simply "was afraid of the KGB," which, however, did not exist by the time we are talking about.
But not everyone in Finland relates to the Karelian issue in the same way as Koivisto. For example, the ex-commander of the air force of the country, Lieutenant General Rauno Meriyo, is a staunch supporter of the return of Karelia. In an interview with a Russian journalist, he said that sooner or later this will happen:
I am sure of two things: that once we all die, and that one day Karelia will again become part of Finland.