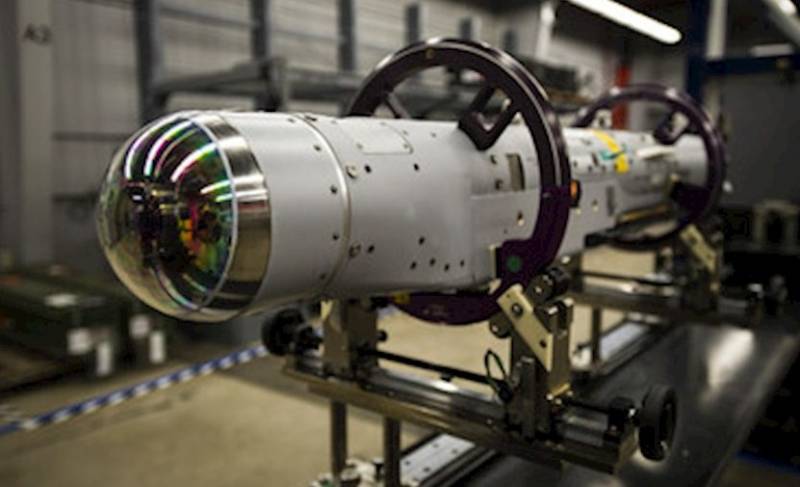 The U.S. Navy has successfully tested the new all-weather bomb GBU-53 StormBreaker. The bomb was first launched from the F / A-18E / F "Super Hornet" carrier-based bomber fighter
aviation
U.S.A.
During the tests, the bomb was launched from an airplane, after which it was aimed at the desired target thanks to the guidance data received from the airplane. It is the presence of a three-mode homing head that experts call the main distinguishing feature of the new StormBreaker bomb. Detection and tracking of the target is due to a special infrared radar. The bomb also uses a semi-active laser and GPS navigation.
Another very important feature of the bomb is the possibility of its use in any weather conditions, as well as in situations of difficult visibility. Moreover, poor visibility in the maritime coverage area can be used by the F / A-18E / F Super Hornet pilots to their advantage.
StormBreaker is the only one
weapon
which allows pilots to hit moving targets in bad weather or in the presence of dust and smoke in the area,
- emphasizes Christie Stagg, director of the StormBreaker program at Raytheon's missile and defense department.
For a long time, it was bad weather, which worsened visibility, that was considered as the main obstacle to the actions of fighter and bomber aircraft. But now, with the advent of the "all-weather bomb" in the arsenal of American naval aviation, this problem can be solved.
The undoubted advantage of the bomb is its range of application: StormBreaker destroys enemy targets at a distance of more than 45 miles (72 km). This circumstance protects American pilots from being too close to enemy positions. Thereby, the risks of the aircraft launching the bomb falling under return fire are reduced.
It is worth noting the small size of the "smart" GBU-53 StormBreaker. This allows each aircraft to take several bombs on board at once, which increases the effectiveness of sorties and helps to reduce the number of aircraft needed to hit designated targets. For example, an F-15E aircraft can carry up to 28 of these bombs.
Note that before the new bombs were delivered to the naval aviation of the Navy, they received the aircraft of the US Air Force. In the Air Force, the GBU-53 StormBreaker is armed with F-15E Strike Eagle aircraft. In 2022, the U.S. military department, together with the development company Raytheon, plan to integrate aircraft bombs with the F-35 Joint Strike Fighter.
However, do not forget about certain problems that the implementation of the StormBreaker program has encountered. Thus, vibrations from an aircraft carrying bombs during flight resulted in breakdowns of parts that fixed the four tail fin of the bomb.
Another obstacle to the timely delivery of bombs into service was the inconsistency in the supply of boards used in the manufacture of a homing system. The company, which supplied the boards as a contractor to Raytheon Corporation, announced the termination of their production. Therefore, now the American leadership has set the task of ordering the required boards by December 2020.