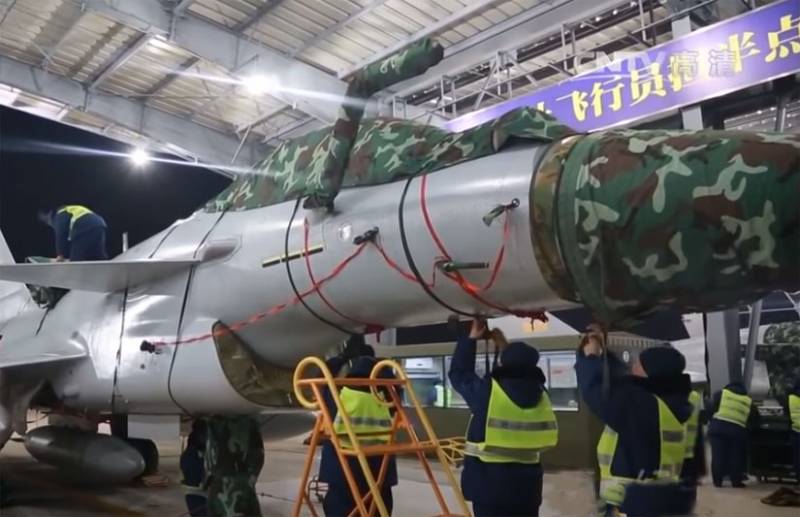 From China, reports have come that the PLA air force decided to conduct training aerial battles, in which J-10C and Su-35 fighters took part. Also in the simulated air battle involved and J-16 aircraft. At the same time, the Chinese media claim that both the J-10C and J-16 "showed themselves worthy."
For what purposes did the command decide to arrange such an "air battle"?
We are talking about the battle, which, as stated, was carried out in order to assess the combat characteristics of aircraft belonging to the same generation of fighter
aviation
.
J-10C aircraft - the development of the J-10 fighter line, the first samples of which began to be produced in China since 2002. The latest version - J-10C - differs from the previous ones in that Chinese manufacturers are trying to implement low visibility technology on it. The fighter is assigned to generation 4 ++.
The Chinese press reports that the reduced radar visibility supposedly helped the J-10C "achieve success in the confrontation with the Su-35." It is noted that the allegedly Russian-made aircraft pilot J-10C in several episodes of the training confrontation was discovered "first", which "gave an advantage in the simulation of a missile attack."
At the same time, China notes that the J-10C has a big minus in comparison with the Su-35. This minus proved itself during the training battle. It's about engines. The thrust of Russian-made AL-41F1S engines significantly exceeds this figure for Chinese-made WS-10B power plants, which are used on the latest versions of the J-10C. Accordingly, the Su-35 demonstrated high maneuverability indicators, which "in a number of episodes" allowed him to get away from the strike.
In fact, attempts to compare the Su-35 and the J-10C in the PLA Air Force look "far-fetched." After all, these aircraft vary significantly in weight. If the mass of the "empty" Su-35 is about 19 tons, then the mass of the "empty" J-10C is about 9 tons.