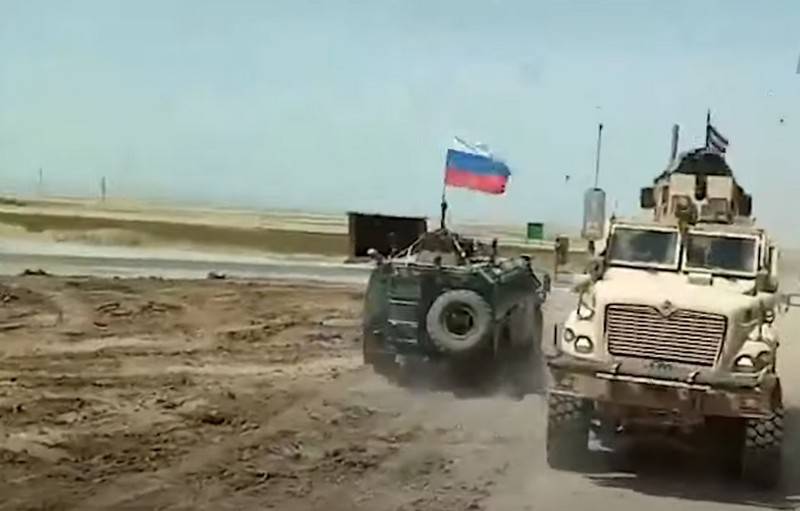 The incident with the US Army armored car trying to block the path of the Russian patrol in Syria, about which June 11
wrote "Military Review"
, clearly hurt Russian media readers and Internet users.
Recall that the American armored car M1235 MRAP in Syria tried to block the path of the Russian military police patrolling in northern Syria according to international agreements. However, the American armored car suddenly "boiled", white steam poured out from under the hood lid and he had to move into a ditch and clear the way. As it became known later, probably the reason was the breakthrough of the cooling system tube.
Without going into details of the accident itself, since this can happen with any equipment, regardless of where it was manufactured and its affiliation with a particular country, today we will consider the very fact of an attempt to block Russian cars by Americans. What was it: a provocation or an ordinary accident? Basically, netizens are inclined to believe that it was a specially created conflict situation aimed at provoking the Russian military and only the case did not allow it to end. As the first deputy chairman of the Federation Council defense committee, Franz Klintsevich, commented on the incident later, the United States is accustomed to consider itself "supermen" in any country where they are located. According to the politician, the US military does not reckon with the legislation of the states in whose territory they operate, believing that others should observe international law, but not at all.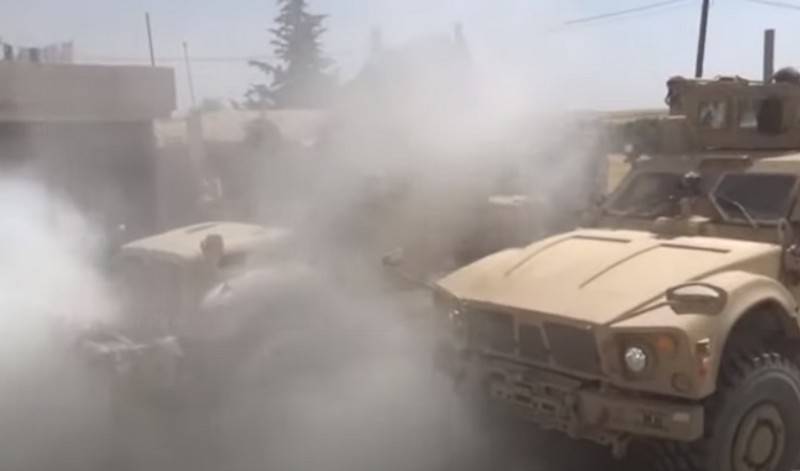 In turn, the former head of the main department of international military cooperation of the Ministry of Defense, Colonel-General Leonid Ivashov believes that this incident could be both a provocation and an accident.
Conflicts, including on the roads, will certainly continue. It's in the interests of the Pentagon to maintain a smoldering conflict in the country
- he said in an interview with RIA
News
.
Meanwhile, users suggested that it was an accident and that the armored car pulled over to the side, "making way for the Russian convoy."
For our part, we note that this incident could be accidental if it were the first, but there have already been cases of blocking or attempts to block such vehicles of the Russian military police. The alleged "superiority" of Americans over others, as they believe, another time could lead to a military clash and human losses. And not necessarily it will be a conflict with the Russian military.