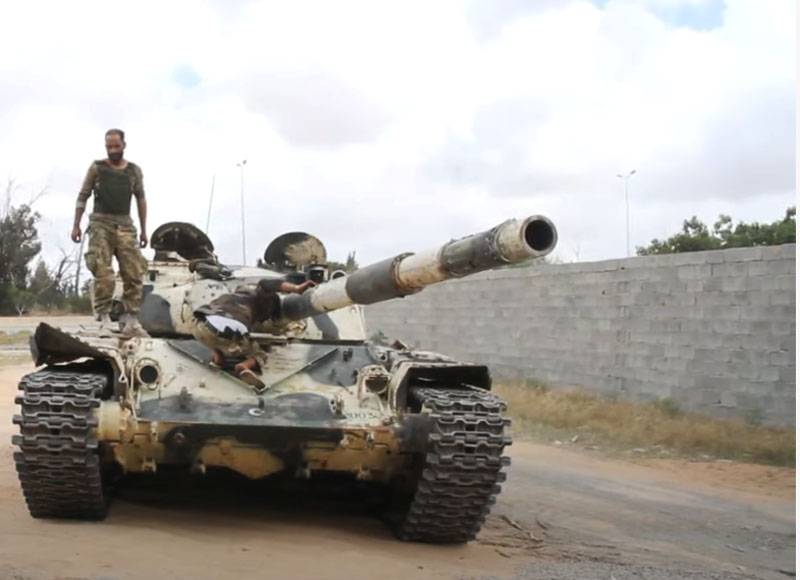 The troops of the Government of National Accord, supported by pro-Turkish militants, said they were able to level the front in the Sabha area.
It is noted that the forces of Marshal Haftar were pushed eastward from the Sabha - Ash-Shureif line, and for the "western" LNA grouping, the supply lines were "cut". It is added that at the moment, PNS units continue to attack Sirte in order to take this strategically important city under their control.
The following combat map option is presented: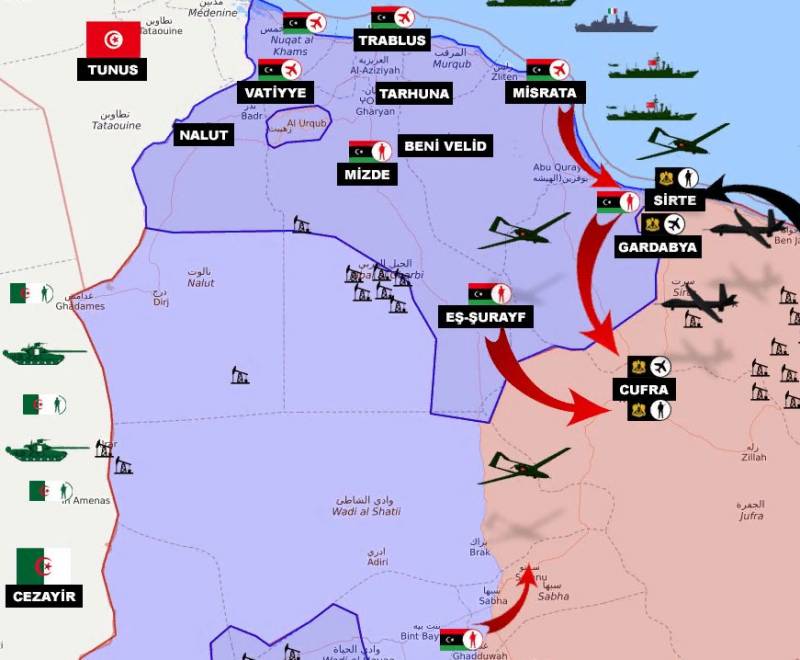 The forces of Marshal Haftar operate on another map, which shows the situation in Libya in the mode of constant updating.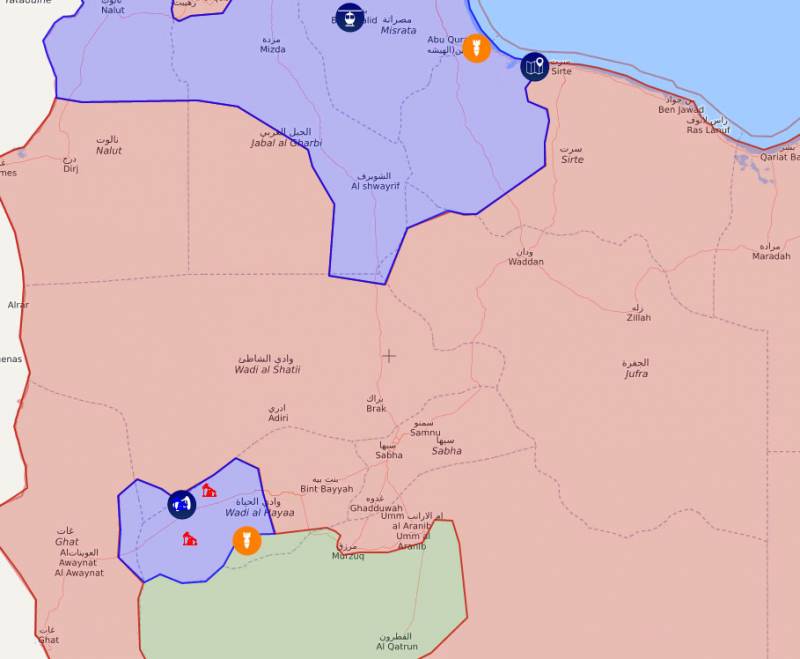 If you believe this map, then no alignment of the front in the Sabha area, which is announced by pro-Turkish militants as part of the PNS forces, did not happen. The "corridor" from the borders with Tunisia and Algeria to the Sabha and further east continues to be under the control of the Libyan National Army. Accordingly, there is no encirclement of the "Western grouping" of the forces of Marshal Khalifa Haftar.
In other words, in addition to the war "on earth" there is also a "war of cards", where each side is trying to present the situation in the best light for itself.
Meanwhile, transport vessels (often under the flags of African countries - for example, Tanzania) from Turkish ports continue to deliver military supplies to Tripoli and Misrata. In Libya, the volume of arms and military equipment supplied by Ankara is growing, which operates quite openly, noting that it supports the legitimate government of Saraj. At the same time, in the UAE and Egypt, the Saraj government is not considered legitimate, but is talked about the legitimacy of the Libyan parliament, which in turn supports the forces of Marshal Haftar. This dual power threatens that the war in Libya will drag on for many years. So, there are forces to which this is beneficial.