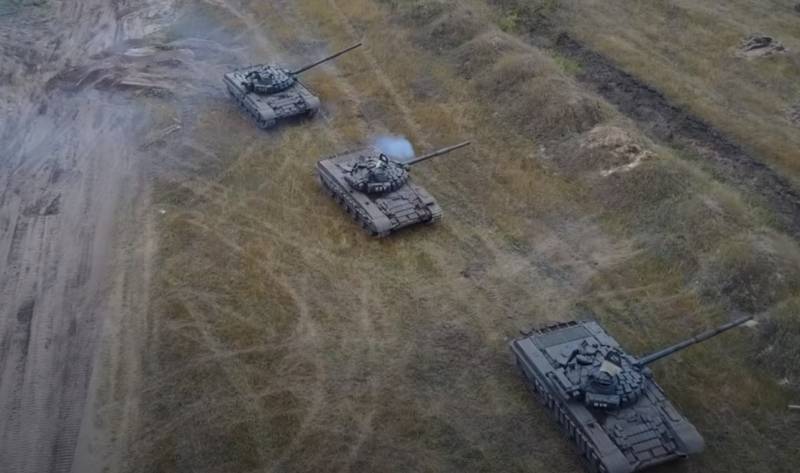 The Russian army is undergoing a deepening transformation, undergoing a multifaceted and phased process of modernization. These changes are reflected, inter alia, in the tactics of warfare, since the Russian army has a Syrian bridgehead for practicing new techniques.
The Polish edition of Defense24 drew attention to the development of a number of tactics used by the military from the Russian Federation.
Thus, it is noted that the value of artillery used for delivering precision strikes has significantly increased. The effect of its use has significantly increased due to the appearance of new products, the modernization of old models and the widespread introduction of an integrated automated command and fire control system.
Along with this, the tactics of supporting ground units with fire from
tank
guns. As a result, MBT, capable of firing at a distance of up to 12 km, began to be used as mobile artillery. Thus, the OF-128 projectile, created as part of the Telnik ROC, strikes an area of ​​41 square meters. m.
Having gained experience in fighting in the Chechen campaign, Russian tankers have added to their arsenal of "carousel" techniques. It implies the constant change of MBT in the firing position: while one vehicle is firing, the other is preparing for it. The high density of fire created in this way is able to mislead the enemy about the true number of barrels in the opposing forces. At the same time, the ZSU-24-2 or Tunguska anti-aircraft systems are used to cover the tanks participating in the "carousel" in the city, firing at ground targets.
Another tactical novelty, according to Defense24, is the "Syrian rampart", combining massive fire and active maneuvering. Tanks or other combat vehicles move one after another at distances from 20 to 100 meters, firing at a particular sector. It is important to ensure that vehicles are covered from the flanks from anti-tank
weapons
. This technique allows you to effectively crack wedges of the enemy's defense in several places and go deep into enemy positions.
A technique was developed in which the tank fires from two positions - the main and the spare. On each of them MBT does not linger longer than 3-5 seconds. The main goal is to provoke the enemy to open fire, which allows you to detect enemy firing points and find out the strength of the enemy.
According to the Polish publication, the listed tactical innovations are evidence that "the Russian army is striving for a dynamic manner of warfare."