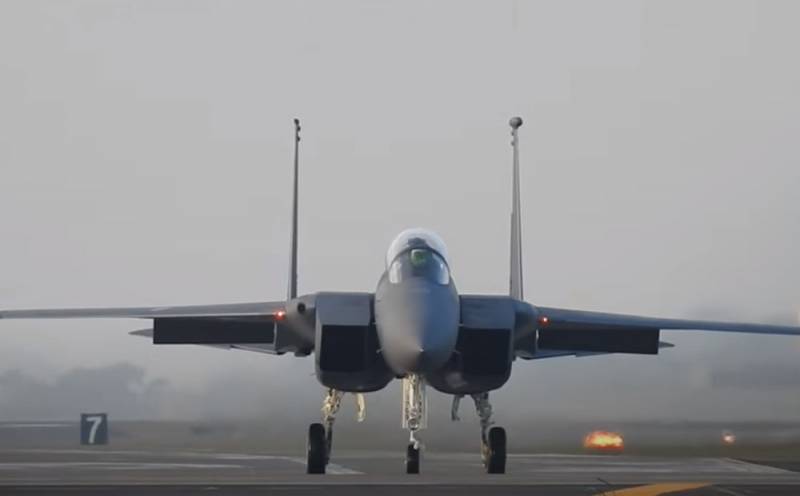 The second news of the fall of a military aircraft in a day. Initially, a British-made Hawk 200 attack aircraft from Indonesia was reported to have fallen on residential areas of Sumatra Island. Now reported about the fall in the sea off the coast of the UK fighter F-15.
This is a U.S. Air Force aircraft, which, according to recent data, belonged to the 48th United States Fighter Aviation Regiment. Reports say that an American combat aircraft crashed into the North Sea at about 11:40 Moscow time.
The US Air Force F-15 took off from the Lakenhit air base, which is used by both the Royal British Air Force and the United States Air Force. This airbase is located in the English county of Suffolk.
The pilot judge is not currently reported. As there is no data on the probable causes of the crash in the sea.
According to recent reports, the military side has ceased to communicate about a hundred kilometers from the coast of Yorkshire. Coast Guard helicopters, as well as several ships, were sent to the alleged crash site. However, no information was received about the detection of the aircraft and the pilot at this minute.