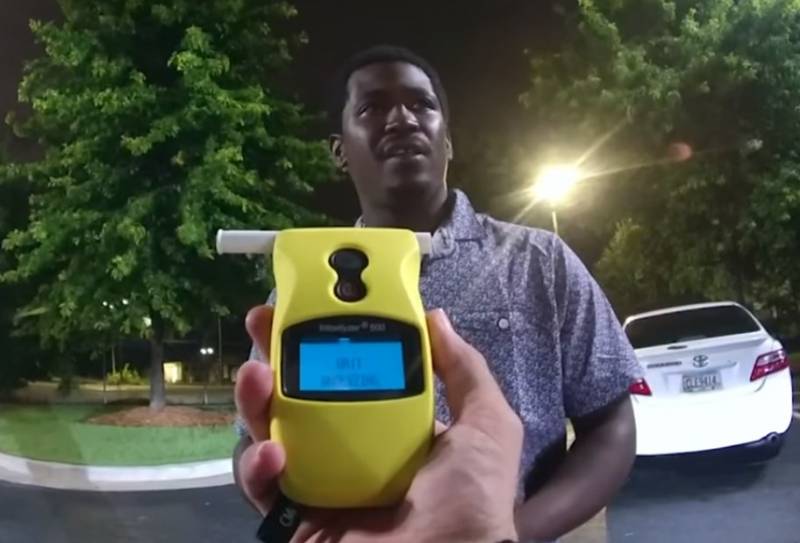 The death of another black American at the hands of law enforcement, this time in Atlanta, added fuel to the fire of ongoing protests in the United States. And although the policeman had reason to apply
weapon
protesters are of little interest.
Such thoughts are expressed by American journalist Rod Dreer in an article published by the American Conservative.
Actually, the degree of idiocy of this incident is just off scale.
An African American, Reishard Brooks, while in a state of intoxication, was sleeping peacefully at the wheel of his car near the window for issuing orders of fast food establishments. Two policemen who came up woke Brooks, forced him to get out of the car and made sure that he was really drunk in the insole. In general, up to a point, the parties behaved quite correctly. But the situation changed dramatically when the police told a black man that you should not be drunk while driving. The intruder did not agree with this, so they tried to wear "bracelets" on him.
This whole situation was filmed on video. At first, no one could even imagine that it would end in tragedy.
The attempt to handcuff Brooks was unsuccessful, as he showed amazing agility and resourcefulness. The law enforcers tried in vain to "break" the offender by knocking him on the asphalt and handcuffing him, and he twisted, as it were.
One of the law enforcers demanded that Brooks stop the resistance, threatening to use a stun gun against him. The reaction of the black man followed immediately. He managed to grab the shocker from the policeman and rushed off to the hilt. Law enforcers chased the "villain", and he suddenly decided to shoot back, directing the appliance towards the employees at execution. And immediately in response to such actions, the policeman grabbed his gun and shot the fugitive. It is alleged that more than 2 dozen bullets were fired.
Now this law enforcer no longer works in the police, and the court will determine the lawfulness of his use of weapons. Of course, he simply did not have time to make an adequate decision, but Brooks clearly did not pose a threat either to the life of law enforcement officers or to casual passers-by.
But, given the prevailing turbulent and unhealthy situation in the United States, law enforcement officers will be severely punished, and because of the death of Brooks, protests will flare up even more.
Of course, the investigation has not yet ended, and the degree of guilt of law enforcement officers has not yet been determined, but today it is hardly possible to envy a policeman patrolling the streets of American cities.