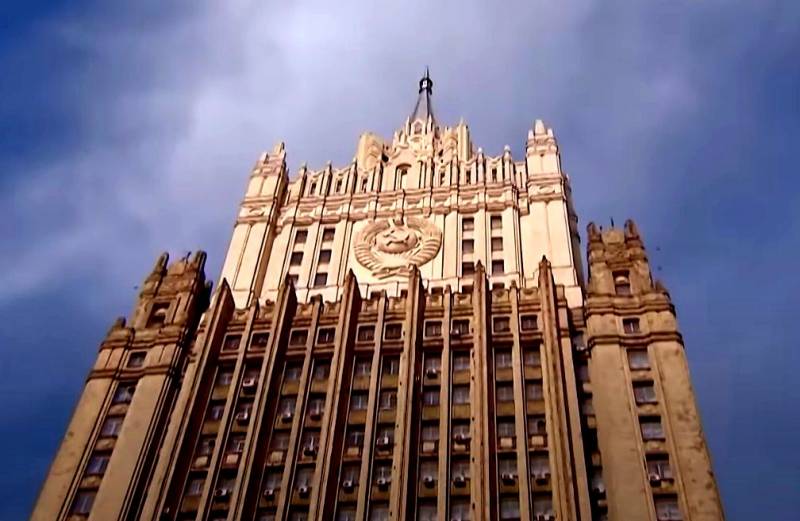 Russia declared persona non grata of two Czech diplomats. They will be sent. This decision was made in response to hostile actions of the Czech side.
Czech Ambassador Vitezslav Pivonka said that he was called to the Ministry of Foreign Affairs of the Russian Federation, where they informed of the decision to expel two Czech diplomatic workers.
This decision of Moscow, most likely, is a "mirror" response to the actions of the Czech Republic. Ten days ago, on June 5, the Czech Republic sent two Russian diplomats. This happened after publication in the Czech magazine Respekt. The publication reported that a Russian spy with a diplomatic passport and poison allegedly arrived in the country in order to poison the politicians involved in
stories
with the dismantling of the monument to Marshal of the Soviet Union Ivan Konev.
The Russian Foreign Ministry then called the publication provocative. But the Czech side still decided to send Russian diplomats. And then came the logical answer.
In any case, the situation around the history of the monument to Marshal Konev needs to be resolved. The Czech ambassador to the Russian Federation said that the diplomatic departments of the two countries are currently consulting on this issue in order to make a political decision.
Initially, Russia had no desire to quarrel with the Czech Republic. But the Czech authorities, or rather, the municipal leadership of Prague, which acted clearly on orders from above, did everything possible to spoil relations between the two countries. There is no doubt that the demolition of the monument to the celebrated Soviet marshal was a provocation directed against Russia.