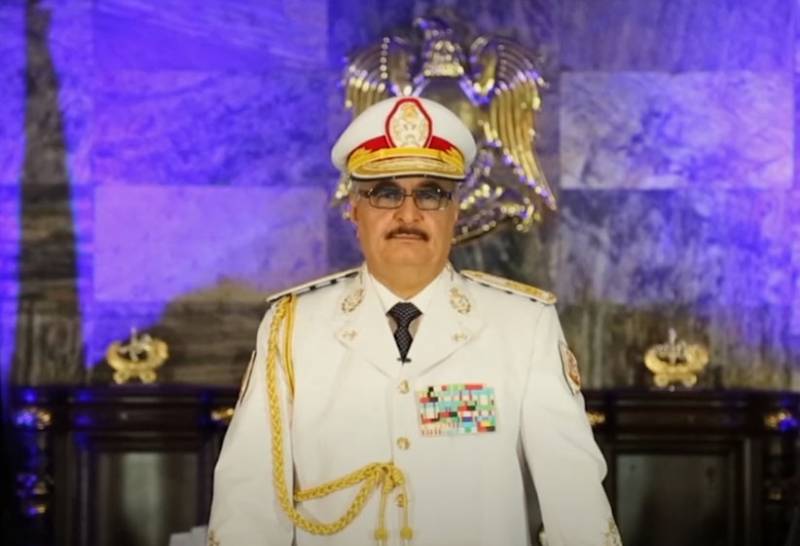 Marshal Haftar made a statement that attracted particular attention. This statement is dedicated to the issues of armed confrontation of the Libyan National Army, which Khalifa Haftar commands, and the forces of the Government of National Accord, supported by Ankara.
The main question raised by the Libyan marshal is related to why the LNA surrendered several important cities and strong points at once without a fight. Among other things - this is a military base in al-Vatiya, the city of Tarhun, Bani Walid and others.
Khalifa Haftar tried to justify himself by saying that the surrender of the cities was carried out by the LNA "in order to prevent losses among civilians."
Marshal:
We have withdrawn our troops from several cities south and southeast of Tripoli in order to prevent civilian casualties. We are moving the fighting into a deserted desert.
Meanwhile, material appeared in the Libyan media stating that military operations control is being created as part of the LNA command. It is designed to develop operations in rapidly changing conditions, taking into account, as they say in the media, the population of certain regions, the presence of loyal tribes, contacts with the civilian population, ready to help the army.
Haftar:
The Turkish intervention turned the war against terrorism into an international war under local slogans.
It is worth noting that the PNS and the VLA constantly call each other rebels and terrorists. At the same time, the Government of National Accord Faiz Saraj openly speaks of Turkish military and military-technical support.