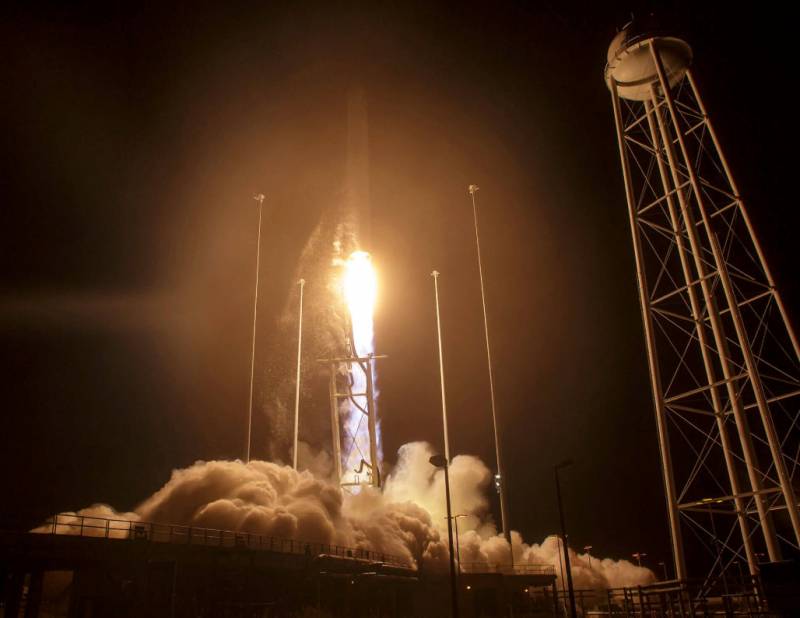 NASA did not renew the contract with Russian rocket engine manufacturers. Having learned about this, at the largest Ukrainian machine-building enterprise "Yuzhmash" they decided that brilliant opportunities had opened before them.
About this writes the German publication Der Tagesspiegel, noting that Ukraine dreams of becoming one of the space powers.
As you know, enterprises located in Ukraine have made a significant contribution to the development of the Soviet space industry. By inertia, even after the collapse of the USSR, in the 90s, many of them continued to produce their products, supplying them primarily to Russia.
The most powerful Ukrainian enterprise, which previously worked for the space program and once had allied significance, is Dnepropetrovsk Yuzhmash. In the 90s, the plant sent 100 launch vehicles to Russia. And Yuzhnoye Design Bureau has developed for Russian consumers about 400 different spacecraft. But after a coup d'état in Ukraine in 2014, cooperation between the two countries was discontinued, and powerful high-tech production was on the verge of bankruptcy. In this state, it is already the seventh year.
The hope for its revival was given by an unsubscribed contract between NASA and the Russians for the supply of rocket engines. And the Ukrainian state since last year drew attention to the space industry and promised to invest in it. Actually, the first step has already been taken - Yuzhmash employees have been paid old salary debts.
But what will happen next - no one knows. After all, it's not difficult to promise and plan. It is much more difficult to translate your plans and promises into reality.