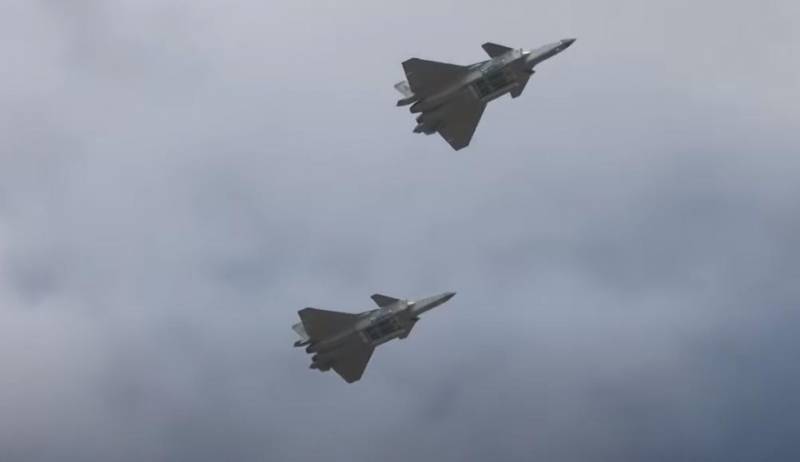 The fact that the fifth-generation fighter J-31 has been unable to bring "to mind" the manufacturers for many years leads to a discussion among Chinese experts on the appropriateness of this program. Recall that the program provides for the creation of a carrier-based fighter, which would become the basis of the wing of aircraft carriers being built in China. It is planned that by 2030 6 aircraft carriers will be part of the PLA Navy, five of which are Chinese-built.
But J-31 has many unresolved problems. One of the main ones is the engines.In addition, there are problems with the payload in the form of missiles and
aviation
bombs.
In this regard, in the Chinese expert environment, it is said that it would be possible to consider the option of "finalizing" the J-20 fighter put into service with the PLA Air Force. The revision, as stated, could affect the possibility of using it as a carrier-based aircraft.
In China, they believe that the J-20 has great modernization potential, which would allow it to be further developed, including the deck version, in return for the implementation of the expensive J-31 program.
Recall that earlier in the Chinese media it was stated that the J-31 can be reoriented primarily for export. Pakistan was designated as a potential customer for such aircraft. At the same time, it was pointed out that Pakistan J-31 can be sold in the "usual", but not decked version.
For reference: the first flight of the J-31 in China took place in 2012. His crew is 1 person. Wingspan - 11,5 m, weight - 17,5 tons, combat radius (without outboard fuel tanks) - 1250 km, take-off distance - 370 m, mileage - 570 m.
The problem with the engines does not allow to begin its full sea trials - take-off and landing using the deck of an aircraft carrier. The manufacturer claims that the J-31 fighters will "fit" under aircraft carriers with a flat deck. According to the latest data, Type003 previously incorporated includes such aircraft carriers.