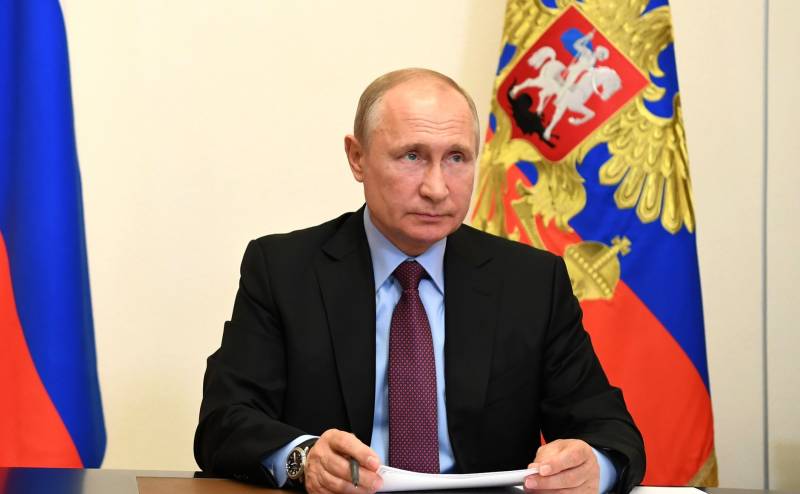 The president of Russia was asked about his reaction, which is expressed regarding the purpose of the adopted amendments to the Constitution. A considerable number of Russians believe that amendments will be made to the Constitution (and they have already voted for them in both houses of parliament) in order to remove restrictions on the length of time the head of state is in power. Vladimir Putin made his remarks on this issue in an interview for the Russia 1 TV channel (VGTRK).
According to the president, he finds the criticism of the amendments strange. Vladimir Putin said in an interview that the amendments did not provide the president with unlimited power, but rather limited it.
According to Putin, today the president has the opportunity to independently approve the head of the cabinet, appoint the heads of ministries, without a parliamentary vote.
Vladimir Putin:
With amendments, the situation will change dramatically. The final decision will be made by parliamentarians, and the president will not have the right to reject.
Regarding the so-called "nullification" of the presidency, Vladimir Putin said earlier that "the final decision will still remain with the people in the course of direct voting in the elections". Recall that earlier, the State Duma deputy Valentina Tereshkova came up with the initiative to "nullify" the presidential term after changing the Constitution.
It should be noted that on the eve of the head of state said that the vast majority of Russians support constitutional amendments. Where the president got such information is not reported.