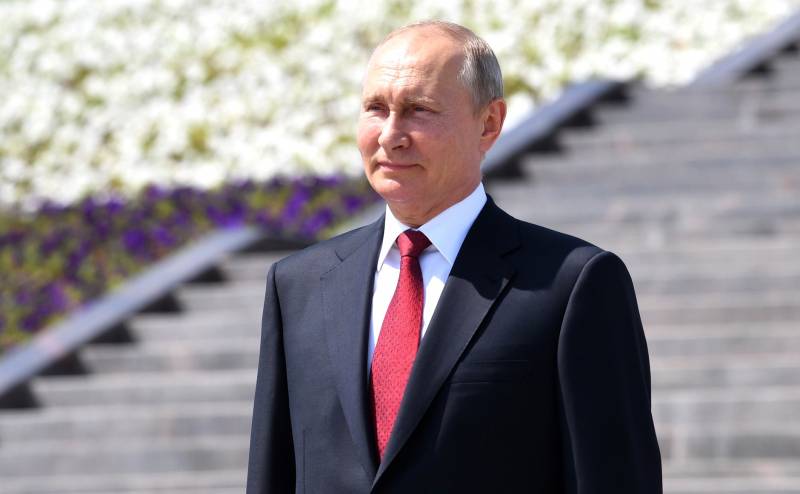 Russian President Vladimir Putin made a statement about the further stages of modernization of the Russian army. Having given an interview to the Vesti Nedeli program (VGTRK), the Supreme Commander-in-Chief declared the high probability of the appearance in Russia of means to counteract hypersonic
arms
.
According to Vladimir Putin, Russia will receive anti-hypersonic weapons when other countries of the world begin to acquire hypersonic weapons.
The President of Russia added that at the moment no one can oppose hypersonic missile weapons because of their speeds. According to Putin, "it's impossible to take them," referring to the very high speed in flight.
It is noteworthy that Putin's statements were actually made against the background of Trump's words about the development of a "super-duper missile" in the USA. The US President, as noted by Military Review, said for the second time that a missile that "has no analogues in speed" is being tested for the United States armed forces. First, Trump said that she was 17 times faster than the speed of sound, and then - "a rocket is 17 times faster than any fastest modern rocket." The second statement in the US itself was called clearly erroneous.
Recall that in the arsenal of Russia there are hypersonic missile systems "Dagger" (carriers - MiG-31 fighters), as well as hypersonic complex "Vanguard". The latest Avangard complexes in the Russian Federation are armed with the Strategic Missile Forces division in the Orenburg Region. The production of the "Vanguards" in service with the Strategic Missile Forces began in 2019.