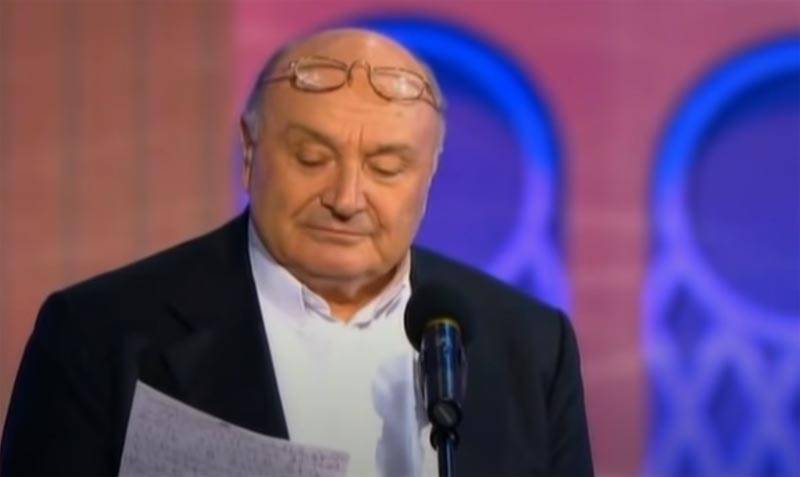 In the section "Weekend Fiction", "Military Review" presents a small material devoted to the monologue of Mikhail Zhvanetsky, which the author has been ahead of time for more than 30 years. We are talking about the monologue "Turnstiles", which today is especially acute.
The monologue begins with a suggestion from the hero of the story - a proposal to install turnstiles at the end of the streets, through which it was possible to pass freely, but which would "crack", making it clear that the passage, as they would say now, was read.
Mikhail Zhvanetsky:
You go to them - the face burns, after them - the back burns. But they don't ask anything. So far ... And there is already an effect - they are already somehow disciplining this bad stream. Well, at any time you can block ...
In a monologue, Mikhail Zhvanetsky talks about installing walk-throughs in squares, about the need for "sorting out" in front of a walk-through with hands on a fence with a "special color" - for fingerprints ...
Author:
In the meantime, let them go without documents. Although with you - to have. When you go on duty, you already want to show the documents. If you pass without presentation, you will only suffer.
Mikhail Zhvanetsky talks about "a small check when leaving the house: where, when, why the handbag and where, if there is nobody there?"
Mikhail Zhvanetsky:
And if you are visiting, then do not forget the direction (with a local business trip to visit).
The turnstile monologue today began to play with special colors, for obvious reasons. We will recognize in these words practically everything that happens to us here and now. But people already laughed at it then, but rather, like over the author's exuberant imagination ... No one could have thought that three or four decades would pass, and everything that Mikhail Mikhalych spoke from the stage would become a reality right up to " Decreased, arrived, decreased "and the rules of leaving the city and leaving the street.
Speech by Mikhail Zhvanetsky (from the collection of the State Radio and Television Fund of Russia):