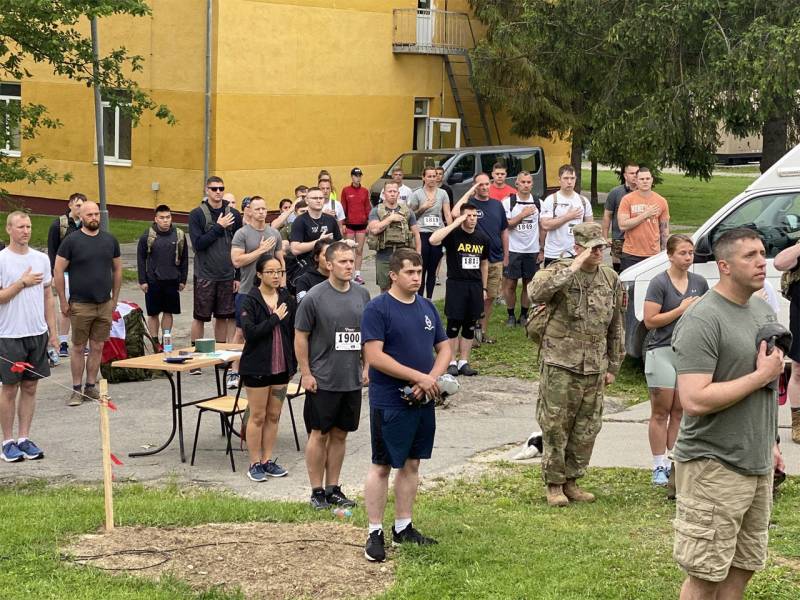 In the account of the Joint International Training Group of military personnel conducting their instructor activities in Ukraine (in Yavorov), photos appeared that are actively commented on by users in Ukraine itself. The photo shows representatives of foreign armies that mark the day of the American army and the American flag on the territory of the former Soviet military unit.
The ceremony, after which a half marathon was planned (21,1 km race), reportedly began to the sounds of the American anthem.
From the comments of Ukrainian users:
When I, by urgency ("fixed-term" service - approx. "VO") on the first day, put my hand to an empty head in that part, then my younger sergeant taught me wisdom for a long time. And now we have such instructors.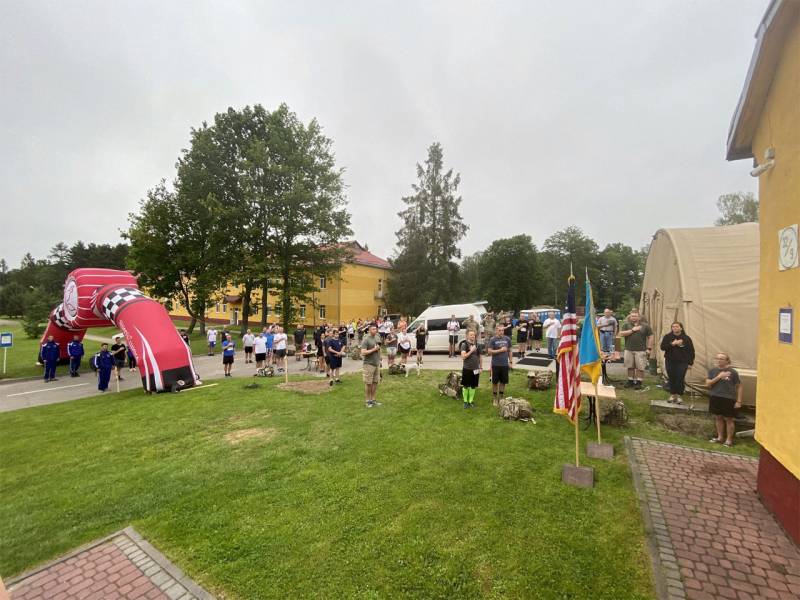 Someone feeds lice in the trenches, and then the American anthem is sprinkled on a trimmed lawn.
Tattooed girls in tight. Ha ... Not bad. From ce army. There is someone to follow and where to put a hand.
The Ukrainian command welcomed the foreign troops, while thanking NATO for providing Ukraine with a new, "special" status "on the way to membership in this organization".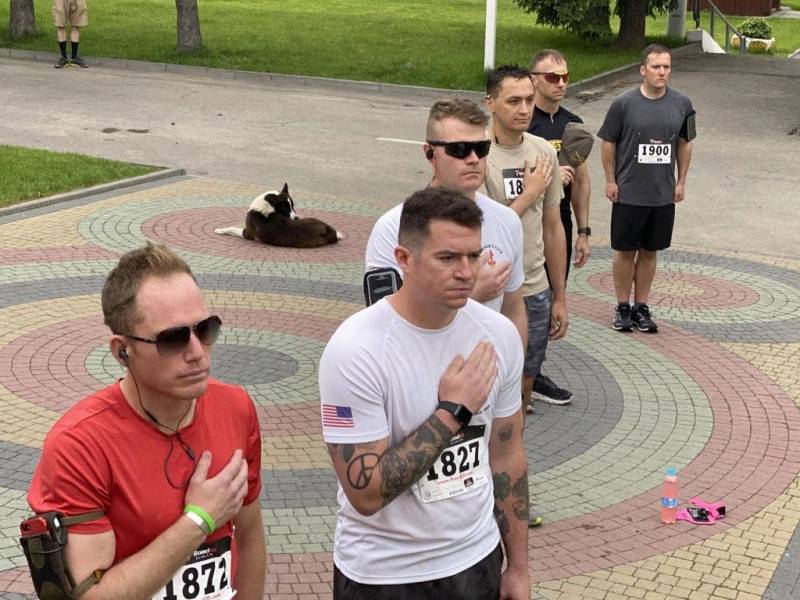 The Ministry of Defense of Ukraine believes that the North Atlantic bloc "highly appreciates the work on the road to Euro-Atlantic integration that Ukraine has completed in recent years."