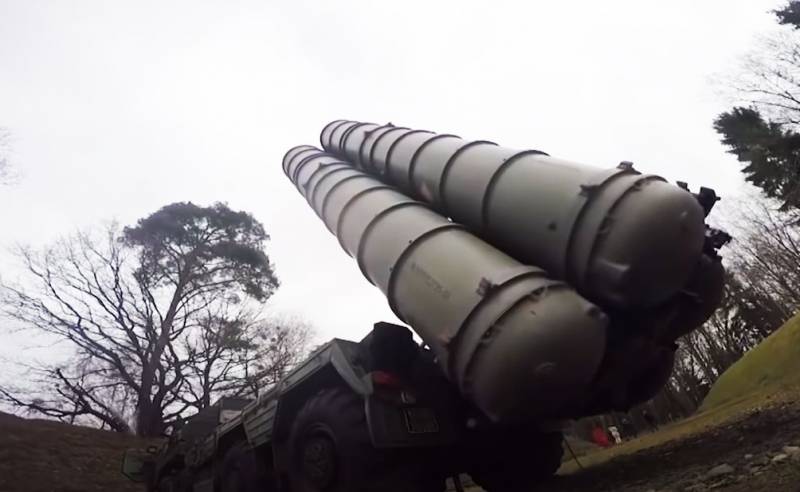 Indian politician and economist, Doctor of Economics (degree obtained at Harvard University) Subramanyan Swami spoke about the Russian anti-aircraft missile systems S-400. According to Swami, the contract that the Narendra Modi government concluded with Russia in the amount of $ 5,43 billion "does not make much sense for India's security."
How does Mr. Swami motivate such a statement?
According to him, the S-400 air defense system was created "using Chinese electronics," and "it is no accident" that China became the first foreign buyer of this air defense system.
From a statement by Professor Swami, who had previously worked in the Indian government:
Russia today is China's junior partner. Precisely because the Chinese electronics are in the S-400, the Modi government should not use it, especially in a possible conflict with China.
According to Swami, "there is no need to use the S-400 and as protection against
aviation
Pakistan. " The professor recalls that Pakistan today is positioning itself as an ally of the PRC.
Subramanya Swami:
S-400 is beautiful in itself
weapon
but using it against China and Pakistan will not work effectively.
And if S-400 is purchased not to protect against China and Pakistan, then why? - Ask the supporter of the professor's ideas.
Further, the Indian politician and economist claims that the S-400 is a "compromised complex" in the sense that its acquisition brings US sanctions. Swami cites Turkey as an example, which the Pentagon excluded from the joint program to create a fifth-generation fighter F-35.
From an Indian professor post on Twitter:
Expect a lethal strike by US sanctions early next year due to the purchase of the S-400 from Russia.
At the same time, the Indian media themselves have expressed doubts about the fact that Chinese electronics are used on the S-400. In the Indian The Week, it is noted that it is not clear on what basis the professor makes his statements about the Chinese components of the Russian anti-aircraft missile system. At the same time, it is noted that Chinese electronics today is so widely distributed that it is "discovered" even on American military equipment. As an example, there are cases of counterfeit products from China for the American aircraft C-130J and P-8.
Swami in his material clearly expresses the interests of those who dissuade New Delhi from buying and deploying S-400 air defense systems.