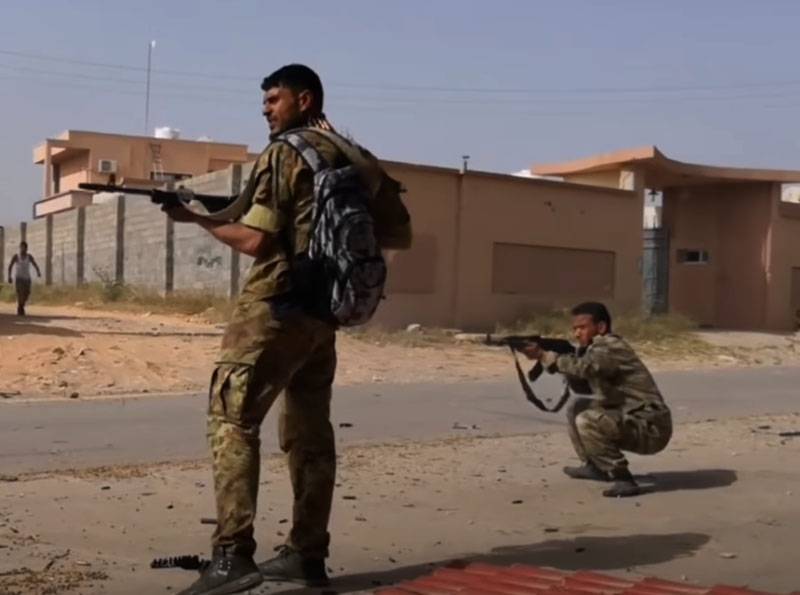 There are reports from Libya that the forces of the so-called government of national consent, with the support of pro-Turkish militants, are trying to cut off the forces of Marshal Haftar along the lines of Al-Shweirif (As-Suraif) -Sebha (Sabha) and take Marshal Khalifa Haftar's "Western" group into the circle. Such a threat to the LNA has recently grown substantially.
Turkish drone
aviation
strikes in the area of ​​the village of Birak.
If the PNS manages to unite its two offensive groups, coming from the north and south of the country, then they (in fact, Turkey) will gain complete control over the oil fields in the west of Libya. Unless, of course, that part of the forces of the Libyan National Army, which occupies positions from Birac to the borders of Algeria and Tunisia, does not provide truly effective resistance.
The "western" LNA group will have only two ways: either really break through to join forces in the east, or lay down
weapon
. It is unlikely that it will be possible to go to neighboring Algeria or Tunisia. By the way, Algeria, following the example of Egypt, has concentrated impressive forces on the border with Libya, including
tank
division.
On the map presented in the Tarihpolitika Twitter account, you can see how the main forces of the PNS chose for themselves two main lines of attack: from Tripoli to Al-Shvayrif and from Misrata to Dzhufra. It is in Jufra that one of the main bases of the Haftar forces is located, where, as previously stated in the US African military command, "MiG-23, Su-24 and MiG-29 aircraft repainted by Russia were transferred."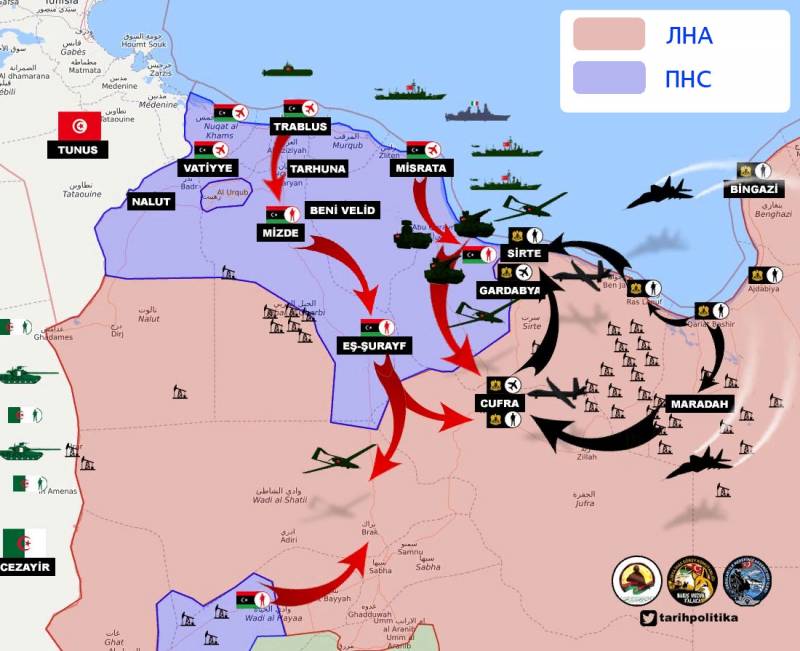 It should be added that today, Russian defense and foreign ministers Sergei Shoigu and Sergey Lavrov are sent to Turkey with colleagues. Recall that earlier the Libyan Foreign Minister (from the PNS) flew to Moscow, and after a visit to the Russian capital, he went to Ankara, where he was received by Recep Erdogan.