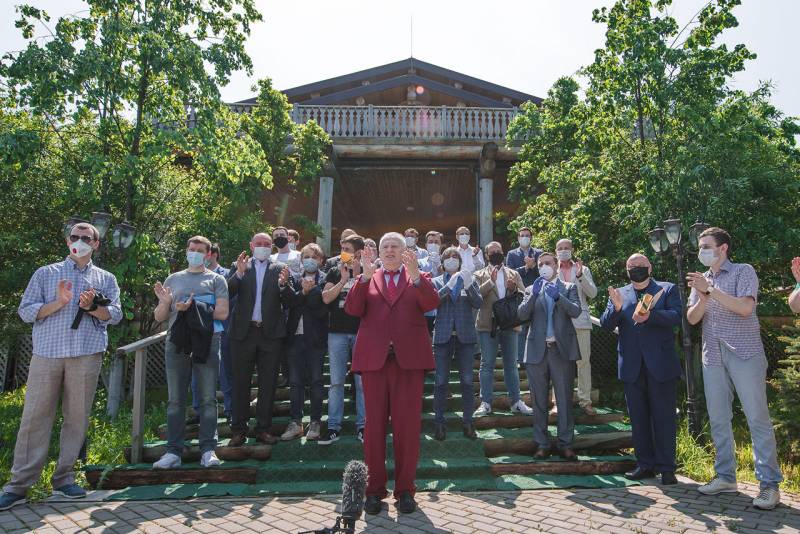 The leader of the LDPR party took the initiative on a certain kind of revision of the principle of remuneration in Russia. The initiative is published on the party website.
What does Vladimir Zhirinovsky offer?
According to the head of the LDPR, in Russia it is necessary to establish a fairly strict salary range. This range should be such that the average salary in the country would correspond to a value of 70 thousand rubles (at today's prices). At the same time, the minimum salary, according to Zhirinovsky, should be 30 thousand rubles, and the maximum - half a million rubles.
Zhirinovsky notes that Russians express dissatisfaction with the huge salaries of top managers of large companies, as well as state corporations.
LDPR leader:
There is no need to justify high salaries in commercial structures and state corporations by the fact that there are foreign workers whose services are very expensive. 500 thousand - this is the maximum salary, and let those who go to the position of head of state corporation know this. No one million salaries per day.
According to Vladimir Zhirinovsky, only the country's president can receive more than the "maximum" salary - 700 thousand rubles a month.
In addition, a State Duma deputy proposes to introduce a single excess profit tax rate. This tax, he said, will go to support medicine, education, so that "they are completely free - from the village to the big city."
The LDPR leader said his party will push for such a reform.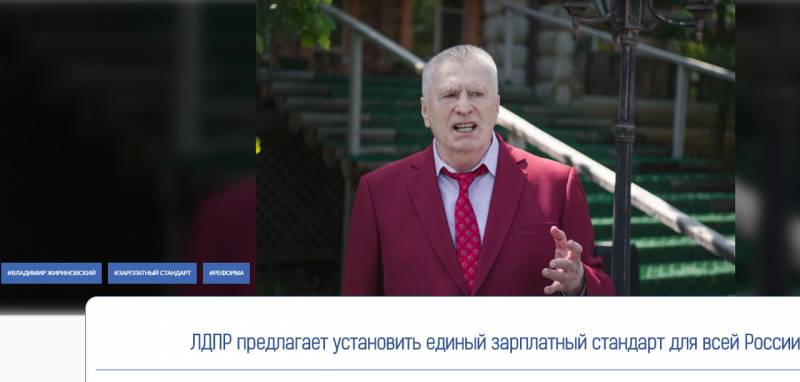 On the party website, the initiative of its leader is illustrated by a photo of Vladimir Zhirinovsky in a raspberry-colored jacket.