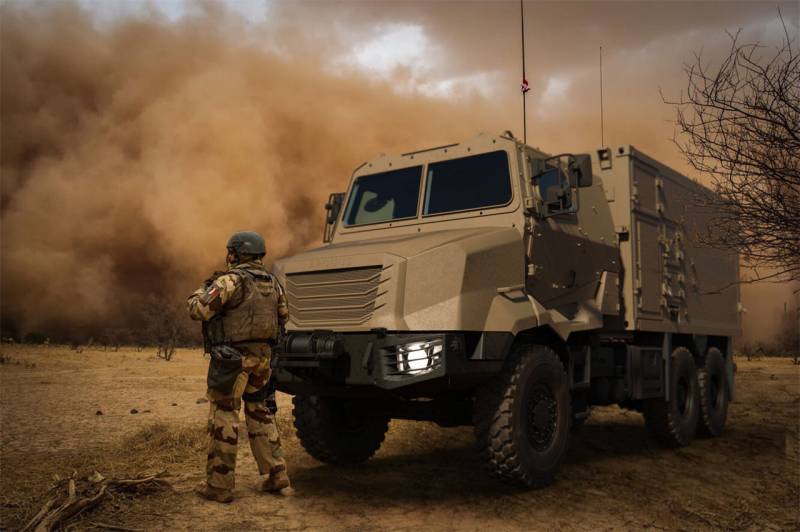 In France, they are ready to present a family of promising army trucks ARMIS Arquus. The manufacturer positions these army cars as "new generation automotive equipment."
We are talking about trucks with several wheel formulas: 4x4, 6x6 and 8x8.
The main task of the manufacturer is to win the tender, which had previously been announced by the armed forces of France for the supply of army trucks. It was assumed that the line of ARMIS Arquus will be demonstrated in June this year at the international exhibition Eurosatory. But because of the pandemic, the presentation has to be rescheduled. Now it is scheduled for October this year.
ARMIS trucks are planned to be equipped with armored cabs with STANAG 4569 security.
As stated, they can be used during operations in various climatic conditions. An armored car with a 6x6 wheel formula has a total mass of 21 tons. An engine with a power of 340 hp is installed on it. At the same time, at the option of the customer, the ARMIS Arquus 6x6 gearbox can be either mechanical or automatic. It is argued that the design of the engine and fuel system allows you to spend about 8% less fuel in comparison with existing army vehicles of the same mass. The car, as reported, can be used as a mobile command post, military field communications unit, etc.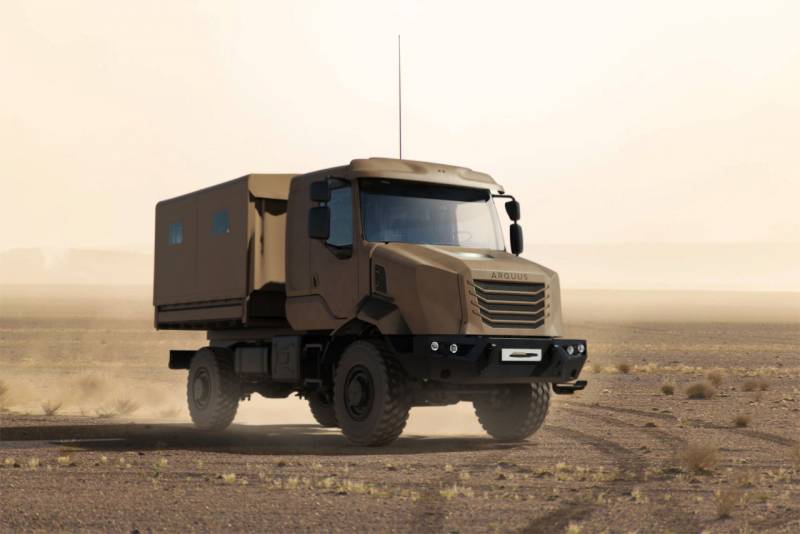 4x4 vehicles are positioned as vehicles for transporting personnel and goods in an unprotected (unarmored) version of the body.