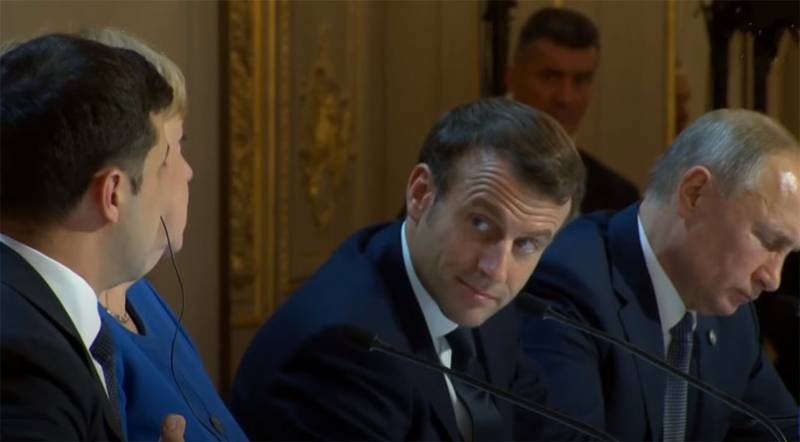 The Kiev authorities consider the Minsk Agreements to be worthless, which ended in 2015. The corresponding statement was made by Deputy Prime Minister of Ukraine Alexei Reznikov.
According to Reznikov, the Minsk agreements are worthless in terms of international legal relations. Their only purpose is to solve political problems, however, the validity of these agreements ended back in 2015 and Ukraine has a theoretical right to withdraw from them at any time. But for now, Kiev intends to use the Minsk agreements as a negotiation platform for the return of its territories.
I absolutely support the conclusions ... regarding worthlessness in terms of assessment as an international legal agreement of the Minsk Agreements. These are political arrangements.
- the media quoted Reznikov's words.
Meanwhile, as previously reported, Kiev has actually already withdrawn from the Minsk agreements, appointing allegedly new representatives from the people's republics of Donbass. According to Kiev, the "occupied territories" should be represented by former residents of this territory, after the outbreak of the war in 2014 who moved to other areas, but not representatives of the LPR. Kiev does not want to have a conversation with Lugansk and Donetsk.
Russia's envoy to the Contact Group for Settlement in the East of Ukraine Boris Gryzlov has already announced the actual withdrawal of Kiev from all agreements.
Against this background, more and more rumors began to appear in the media about the imminent entry of the republics into Russia on the basis of a referendum conducted following the example of the Crimea. The news that Moscow recognizes Lugansk and Donetsk as its territory does not go from the pages of newspapers. Without commenting on them at all, one can say only one thing: - "Smoke without fire does not exist."