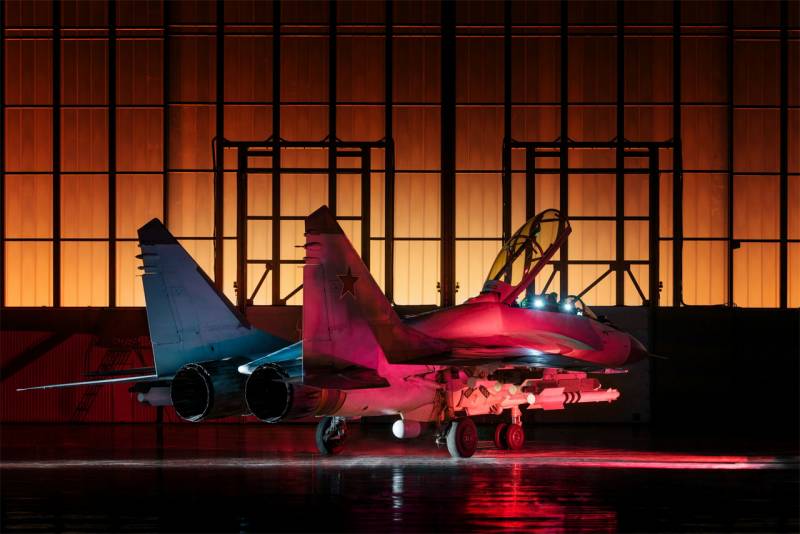 In India, they became interested in information that in Russia they plan to install a voice assistance system on MiG-35 fighters. This is a system that will give recommendations to the pilot when performing piloting. As previously reported, the voice assistant received the unofficial name of "Rita."
In India, it is noted that a voice assistance system can be an important component for aircraft belonging to the 4 ++ generation. It is noted that with the new equipment option, which relates to a component of artificial intelligence, the MiG-35 can get additional competitive advantages in the Indian market.
It should be recalled that the Indian Air Force continues to consider numerous options for updating its fleet. Russian MiG-35 and Su-35 fighters are included in the so-called "short list" of the planned Indian order. In total, India is going to acquire more than a hundred fighters. At the same time, the American "F-18", the French Rafale (already have a contract for these fighters) and the Swedish JAS 39 Gripen are on the same "shortlist".
Last summer, Indian test pilots piloted the Russian MiG-35 at the MAKS-2019 air show in Zhukovsky near Moscow. It is noted that the Indian pilots left a positive impression after piloting.
In the Indian media:
Russian programmers created a voice assistant that will warn the pilot about various emergency situations, tell you which option to choose. They note that such a program assistant will not distract the pilot. His clues can be very important during combat use. "Rita" will tell the pilot the flight parameters and goals.
We are talking about a modernized version of voice guidance when performing piloting. Earlier, test pilot Dmitry Selivanov told the Russian media about the voice assistant on board the MiG-35.