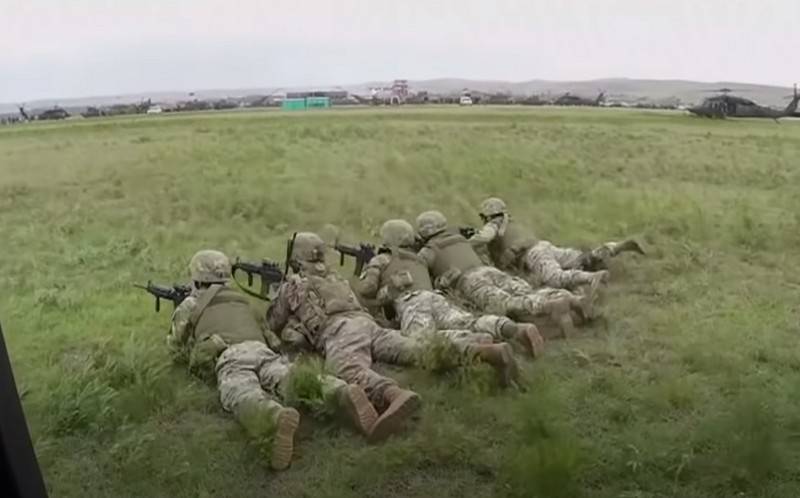 Georgia will hold the next joint exercise with the United States under the name "Noble partner 2020" (Noble partner) this fall, in September. According to the press service of the Ministry of Defense of the country, NATO troops will take part in them.
According to the Georgian military department, military exercises with the participation of NATO countries are planned for September this year, where the United States will play the main role. According to Defense Minister Irakli Garibashvili, these exercises will contribute to "strengthening the Georgian army and its compatibility with the alliance."
We are planning to hold the Georgian-American international exercise "A worthy partner - 2020" in September. NATO member countries will take part in them.
- the minister said.
Against this background, almost unnoticed
news
on the rearmament of the Georgian self-defense forces. According to Garibashvili, as part of the rearmament, all regular units of the Defense Forces will be re-equipped with M-4 assault rifles.
Speaking in the country's parliament, Georgian Defense Minister Irakli Garibashvili said that the Georgian army is moving to NATO standards. According to him, along with the M-4 rifles, additional combat units will be fully equipped with modern NATO standard weapons.
In addition, the construction of facilities for the deployment of air defense control and control systems purchased from France, as well as their installation, has been completed in Georgia. Earlier it was reported that the country's Ministry of Defense purchased short-range air defense systems, radar stations and mobile control centers.