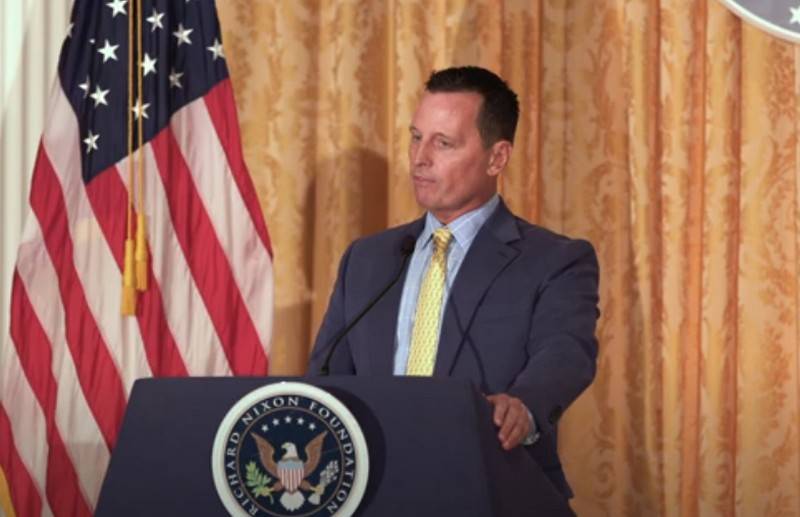 After the reduction of the military contingent, 25 thousand American troops will remain in Germany. This was stated by former US ambassador to Germany Richard Grenell.
The recently resigned US ambassador to Germany, Richard Grenell, in response to a question about reducing the US presence in Germany, said that the withdrawal of the US military was "long overdue" and "American taxpayers are tired of paying for the defense of other countries."
No one should be surprised that Trump is withdrawing troops and returning soldiers home ... This is an extremely discussed topic in the United States. Trump said very clearly: we want to withdraw troops from Afghanistan, Iraq, South Korea, Japan and also Germany
- he said.
According to him, after the withdrawal of part of the military contingent in Germany, at least 25 thousand American troops will remain.
Again, there will still be 25 thousand soldiers. I think we need to understand the context here: the Americans asked the Europeans to make a greater contribution to NATO, the American taxpayers are a little tired of paying too much for the defense of other countries
- he added.
At the same time, Grenell emphasized that at the moment the Pentagon has not yet decided on the fate of the forces withdrawn from Germany. According to one information, the withdrawn US troops may remain in Europe, according to another, they will be transferred to the United States with subsequent deployment at one of the military bases.
Against this background, Warsaw was very "excited", which suggested that Washington place part of the withdrawn contingent on its territory. In Poland, this proposal is argued by "strengthening the eastern flank of NATO" against the background of "Russian aggression."