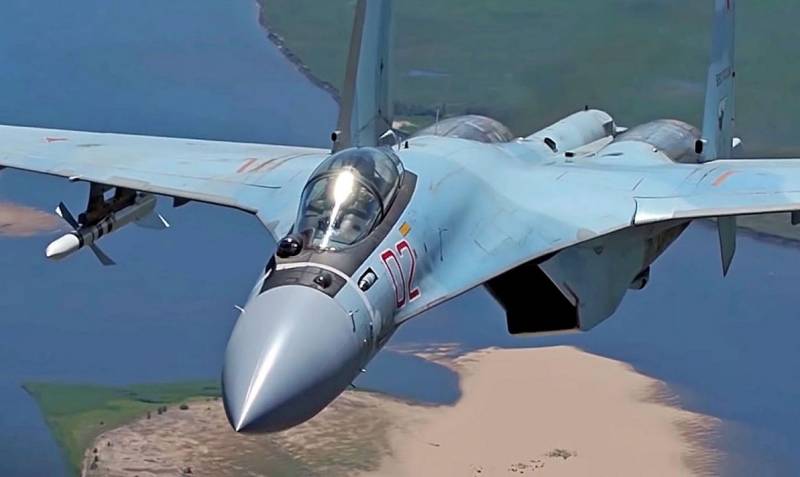 A few days ago, the British portal AI Daily published an article "Sukhoi Su-35 - Russia's attempt to create artificial intelligence."
В
article
we are talking about the use of artificial intelligence on the Su-35. There are no particular details, but the fact of the first serial use on the Russian BOSES fighter, a component of the onboard AI, which has no analogues, is recorded. The British want to implement something similar on the promising 6th-generation Tempest aircraft developed by BAE.
At the same time, concern is expressed in the West about the development of artificial intelligence technologies in the military aircraft industry of the Russian Federation and the use of AI in the Russian Armed Forces.
So what are our achievements in this area?
Unlike hypersonic
weapons
information in open sources is submitted sparingly. In the interviews given by various specialists, AI is modestly called "expert systems" installed on modern and promising aircraft. But these "expert systems" are AI, which today is becoming decisive for many industries, including military-technical.
What is BOSES?
The on-board operatively advising expert system of the tactical level (BOSES TU) is designed to solve both planned and arising tasks during operations (when performing a flight mission). It consists of a database and mathematical modeling algorithms.
The principle of work is the division of the general tactical task into typical situations, and further, into various problematic sub-situations inherent in the general knowledge base, activation of mathematical models of subsequent events with further issuance of recommendations. The complex receives information about the "outside world" using on-board sensors.
At the moment, perhaps the AI ​​only works "in partnership" with the crew. Initial data on the target is entered immediately before departure based on the flight mission. In flight, the system evaluates the situation and issues tips that are displayed on the information-control field of the cockpit. The pilot can accept or reject the proposed actions, and the decision made by him is recorded and analyzed after returning.
In the group of tasks to be solved: an attack on ground targets, close and long-range air combat both alone and as part of an air group.
Where exactly is the expert system?
This can only be talked about evaluatively. Probably, the complex can be installed on the 4 ++ generation, and for the fifth generation it is already a mandatory attribute.
Based on the available information, it can be assumed that in addition to the Su-57 and Su-35, the MiG-35 will receive an expert system. Perhaps, as part of the modernization, previous generations of aircraft can be equipped with it to increase their functionality.