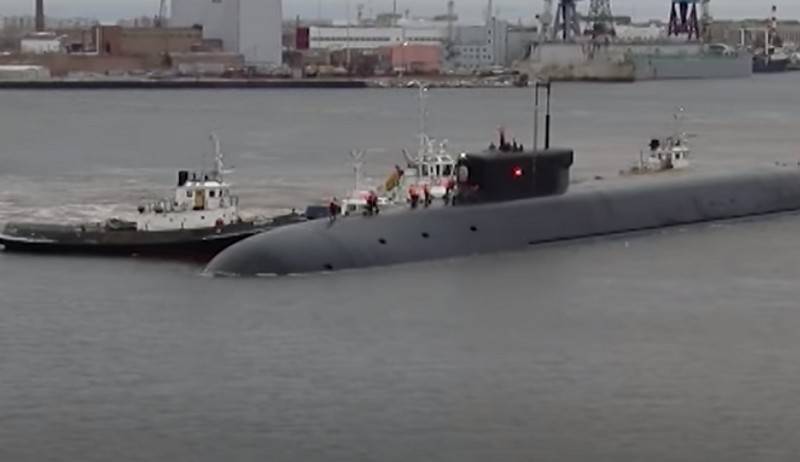 Strategic Nuclear Submarine Missile Cruiser of Project 955A (code "Borey-A") "Prince Vladimir" officially accepted as a member of the Northern
fleet
. This was reported by the press service of the Ministry of Defense.
The Sevmash enterprise in Severodvinsk hosted a ceremonial reception of the latest strategic missile submarine cruiser Borey-A (955A) Prince Vladimir, and raising the Andreevsky flag on it, to the Navy
- said in a statement.
After announcing the order of the Commander-in-Chief of the Russian Navy to include the submarine in the Navy, the Andreevsky flag on the flagpole of the submarine Prince Vladimir was raised by his commander, Captain 1st Rank Vladislav Druzhin.
Recall that the acceptance certificate of the submarine was signed on May 28 at Sevmash. On June 1, 2020, the Commander-in-Chief of the Russian Navy Nikolay Evmenov approved the acceptance certificate for the nuclear submarine.
Strategic nuclear project "Prince Vladimir" of the modified 955A Borey-A project was laid down at Sevmash in Severodvinsk on 30 on July 2012 of the year, and the conclusion from the workshop took place on November 17 of 2017 of the year. The Borey-A project is distinguished by less noise, more advanced systems of maneuvering and retention at depth, as well as control
weapons
.