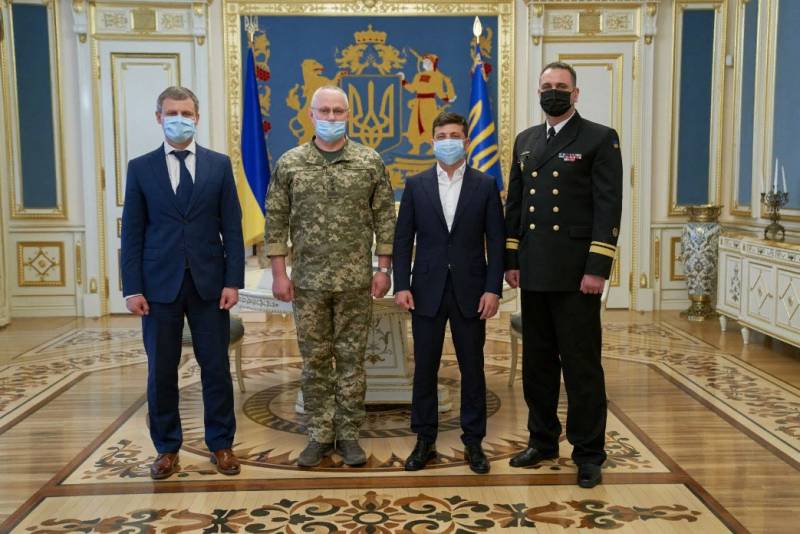 In Russia and Ukraine, the Kremlin's decision not to send an invitation to Vladimir Zelensky to the Victory Day parade on June 24 at Red Square is being discussed. It is worth recalling that such an invitation was previously sent to many leaders of foreign countries, including, for example, the leader of Belarus Alexander Lukashenko, the presidents of Kazakhstan, Moldova, Serbia, Croatia, Kyrgyzstan, Uzbekistan, Abkhazia and others. Lukashenko, by the way, has already agreed to come to Moscow on the date of the parade dedicated to the 75th anniversary of the Victory in the Great Patriotic War.
Representative of the Federation Council Alexei Pushkov commented on the situation with Zelensky's non-invitation. According to Pushkov, the invitation would have been rejected anyway, which would once again have shown Zelensky's lack of political weight.
At the same time, there are certain people who consider the "non-inclusion" of the President of Ukraine "wrong". It is noted that "it was necessary to do this (to invite) in order to demonstrate Moscow's readiness to establish relations with Kiev." The statements, frankly, are strange, given the fact how many times Russia has already tried to start a dialogue with Kiev representatives. And, perhaps, this dialogue would have begun if really independent figures were in power in Kiev, and not those who are more concerned with protecting the interests of foreign states.
It should be added that to date, their consent to come to Moscow on June 24 has been given by the heads of 12 states, including the presidents of Kazakhstan, South Ossetia, etc.
If you return to Zelensky, then on the eve he appointed a new commander of the Navy. They became Alexei Neizhpapa - a graduate of the Sevastopol Naval Institute (1997). Since April of this year, Alexey Neizhpapa served as deputy commander of the Armed Forces of the Armed Forces of Ukraine, and previously participated in the hostilities in the Donbass as part of the headquarters of the so-called ATO (OOS).