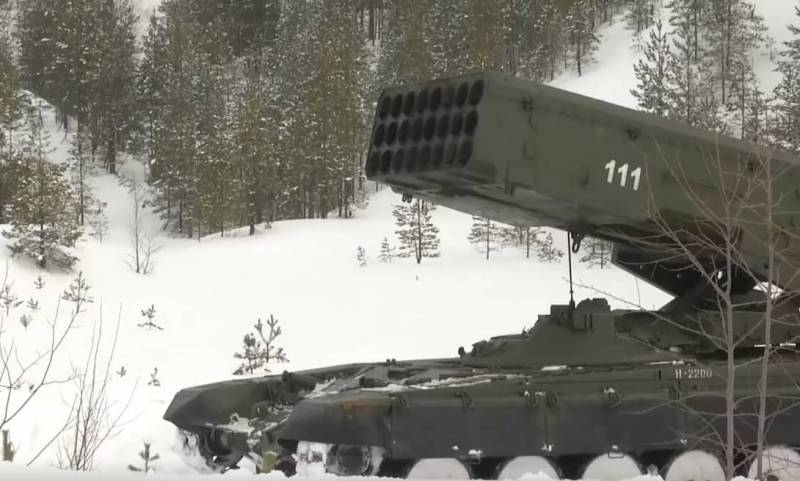 An image of a new product of the Russian army appeared on the Internet. Some Western resources initially mistook it for one of the types of MRAP - armored vehicles with increased mine protection. However, according to some expert sites, we have the long-awaited "Tosochka" before us.
This product is a modification of the TOS-1A Solntsepek system, widely known for its active participation in the Syrian armed conflict. "Cheburashka", as it was called abroad, literally burned massive areas, causing serious damage to the terrorists who sat on them.
The new version of "Solntsepek" in the person of "Socks" will allow, thanks to the wheeled drive, to actively maneuver equipment while firing. According to experts, in addition to the launchers, the new product is given a loading mechanism that allows dispensing with specialized ammunition load when loading ammunition. This will allow Tosochka to act more autonomously on the battlefield and reduce the time it takes to reload the system.
In recent years, in many armies of the world, the caterpillar track has been actively replaced by a wheeled one, since the latter significantly increases the maneuverability of equipment necessary for a quick change of position.
"Tosochka" pic.twitter.com/7yisaH66l5

- GodnotA (@mahmud_aheli) June 17, 2020