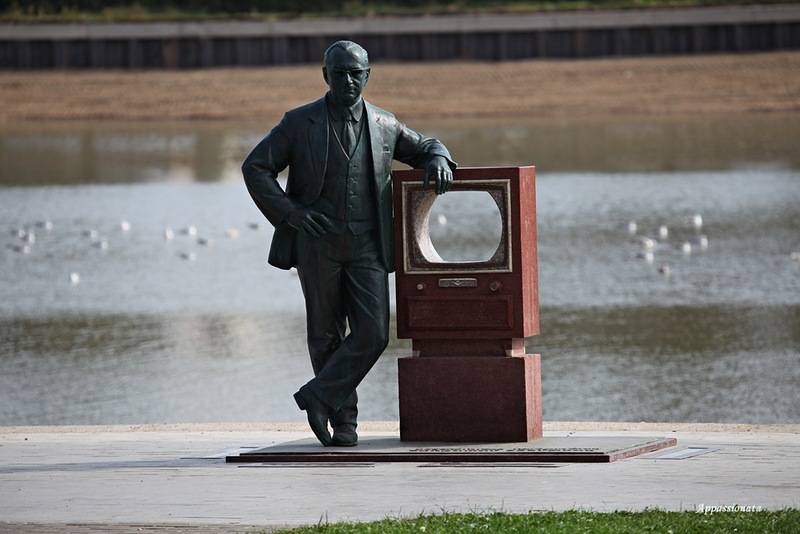 In general, in Russia there is not enough monument. Monument to the TV. Something like a monument to Zvorykin, the inventor of this thing, but vice versa.
That monument, which is worthy of the population of our country, should look the other way around: a huge TV hanging over a crowd of small people beating in ecstasy.
Here are some thoughts that inspire such thoughts.
As an epigraph, I would like to take the words of our reader Valery:
"This article is a recognition of defeat! I agree - you (I'm the author of the article) lose! I'm sure the People of Russia will vote for amendments to the Constitution, and thereby inflict a devastating blow on Westerners and teachers who want to ruin our Power. "
(Spelling saved.)
Now, if you take according to Valery, then Russia has no greater enemies than Westerners and pederasts. And after all, many are sure of this, thanks to my native TV! It worked in full.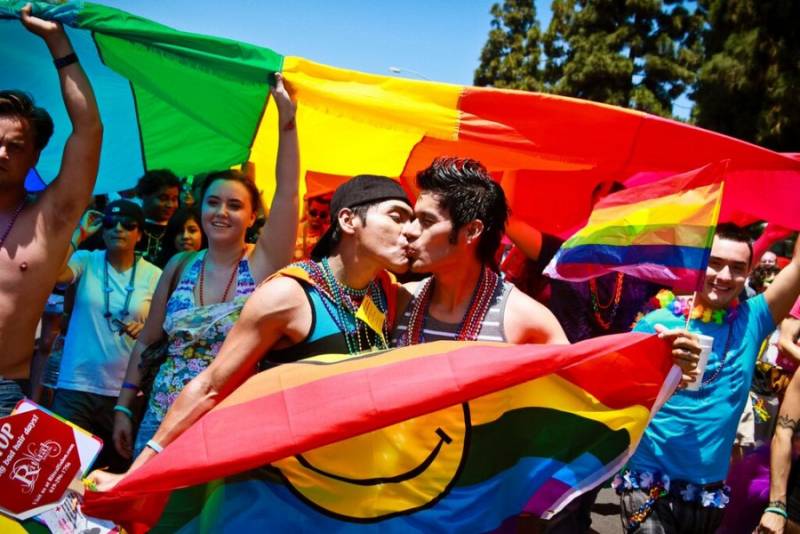 I would like to ask: where are they, these hosts of buggers who want to ruin your Power? If we have, then where are the FSB, FSK, MVD, Rosguard and other scary letter combinations looking?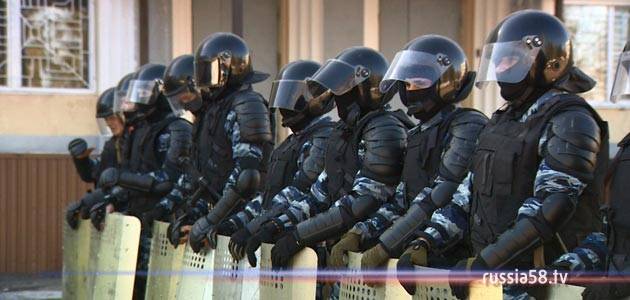 If abroad, then what does the Constitution have to do with it, if it is, so to speak, "for internal use"?
It is clear that there are no other problems in the country, except for the terrible crowd of pederasts who are ruining our foundations and statehood. There are no problems in culture, in social programs. Well, medicine has shown itself in all its glory in dealing with the virus.
Although no, there is also the Dark Lord Liberal, aka Alexey Navalny. Also a terrible liberal force, which is just waiting for the moment to ruin Russia.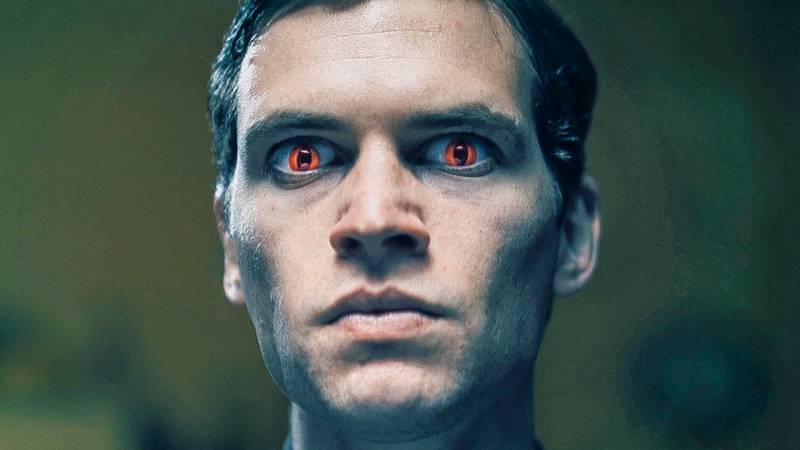 And so too many believe. And believe in it.
And here comes an old saying about the cross and cowards. Or or. Indeed, on our pages very often anathema is made of certain liberals, who are also called "liberalists." Say, they, liberals, are the main enemies of Russia. And it is they who will sell it, destroy it, destroy it. Just give free rein and opportunity.
You begin to understand, ask questions: who is it, dear readers? The answers are not encouraging variety. Bulk. Bulk and the rest. Bulk and liberals.
In general, you will inevitably begin to respect Navalny. Voldemort and Sauron in one bottle. A kind of omnipotent Evil, with which "all the royal cavalry and all the royal army" can not control.
Strong The Dark Lord, strong ... One word - Liberal. It's just right to scare children.
However, what about those who oppose him? Who are they? Those who are for President Putin and his team? Who are they? Communists, or what?
No, they are ... liberals!
And here the brain resolutely says "Stand! Think!" How is it that everything is against the liberals, for Putin, and he is a liberal ...
Well, that's the opinion, right? Not the last person in his clip says. Do not believe it? Okay, what about Himself?
But this?
And how should this be regarded? Liberals who are against liberals liberalizing our society? What about Putin?
As a result, the output is a complete mess in the head, in the system. The system wedges, and it already starts to fail. Tens, moans, thousands of people against liberals who want to ruin our unfortunate country, sell everything at a cheap price, take money abroad into offshore and in general, there is no worse enemy for Russia than a liberal.
At the same time, Putin is a liberal. Medvedev is a liberal. Nabiullina, Pamfilova, Tereshkova, Gref, Chubais - all as one liberals. Take the government and Putin's team — not a single communist. Only used, former.
So who are we talking about? What kind of liberals? Are there several types of them? Sorry, sturgeon is only one freshness, as the immortal genius Mikhail Afanasyevich said. So liberalism is only one.
Liberalism (from lat. Liberalis - free) is a philosophical and sociopolitical movement that proclaims the inviolability of human rights and personal freedoms.
And there is nothing of the kind in the wording ... Human rights and freedoms - this is the main and main thing!
But let us leave aside those liberals who want to ruin Russia and talk about liberals who want to build in Russia. Although, as for me, there are neither the first nor the second. There are just liberals who want to. They want to live well. It seems like for the people.
And now the people hired changes to the Constitution. Well, the truth is, we ourselves discussed how much, about the ruble, which is the appendage of the dollar, about rights, the law ... the Central Bank, guarantees and all that.
Here, get it. The Constitution, which is amended by more than 400 amendments, is in fact the new Constitution. Wanted - sign in receipt.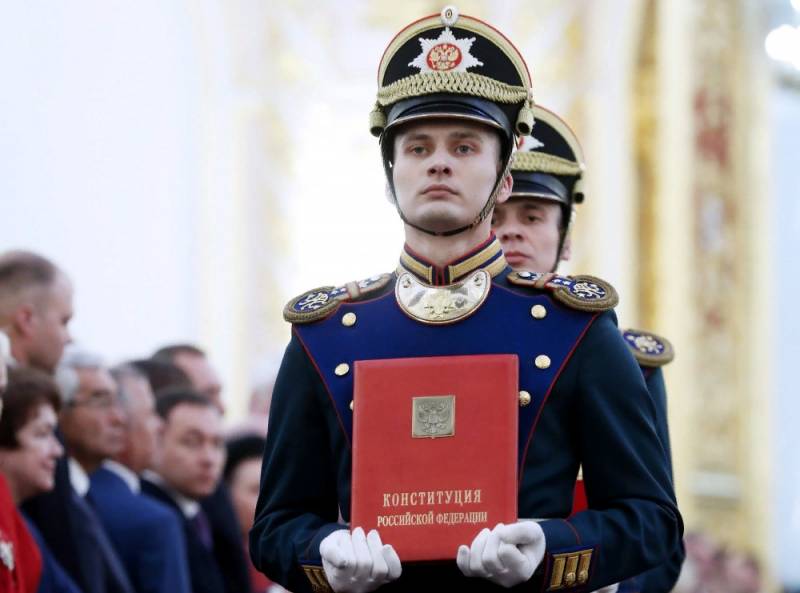 We (including myself) criticized (quite rightly) the old Constitution. Yes, it was created "on the knee", but what's there, it's just written off from the American one.
True, for some reason there is not a word about the ruble. And the Central Bank does not need to be touched. He is one of the best in the world. And Nabiullina is one of the best leaders of national banks in the world. That's what the British say, and we all know perfectly well that Britain is a friend of Russia. The best. No wonder all the liberals who are ours and the oligarchs who do not exist in Russia at all, they buy houses and apartments for themselves there. And there they raise children and granddaughters with granddaughters.
But what has been done in terms of amendments is also sometimes surprising. And what they contributed, and how we will vote. Moreover, the surprise is quite justified and logical.
30 days for "amendment analysis work". Well, yes, the "working group", assembled in an emergency mode, according to the media, managed to sit down three times. And then the State Duma adopted all the amendments in the first reading.
And really, what a long time to sit? Nevertheless, there are already laws; everything works. And it has been working for a long time. The question is how, if at all, works.
In fact, there's no point in discussing all the 400 plus amendments. It is interesting, but despite the fact that the amendments are planned to be accepted in bulk, they show an obvious division into different target audiences.
In general, it reminds me of food packages from the 80s of the Soviet Union. The so-called "rations", which were implemented at enterprises. Soviet will not let lie, it was interesting there. Along with really useful things (from the point of view of one part of the population), any stale stuff, often not quite edible, was stuffed there.
But in our case, something will fall over to everyone.
For example, adherents of faith in the KhPP, "sharp breakthrough" and "real rise" have enough amendments regarding indexations, the level of the minimum wage and so on. Yes, of course, it's good when the main document guarantees something. The minimum wage is not lower than the subsistence level.
The whole problem is that some promise compliance, but others do it. And there are a lot of nuances.
I'd like the milk package to have a guaranteed capacity: liter. Like before. And now there may be as many as you like. From 830 to 1000 grams.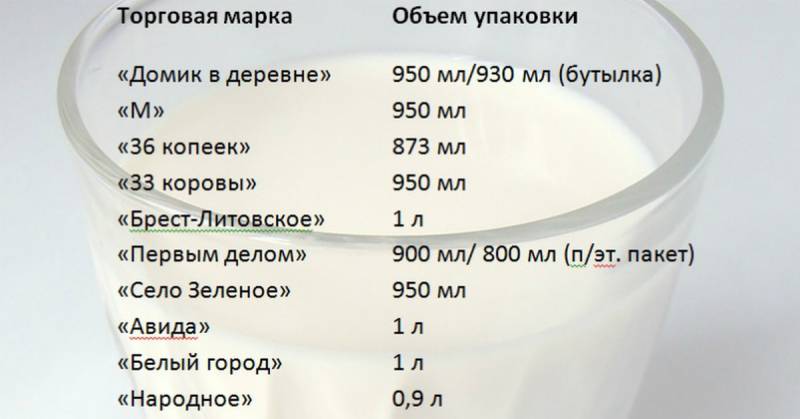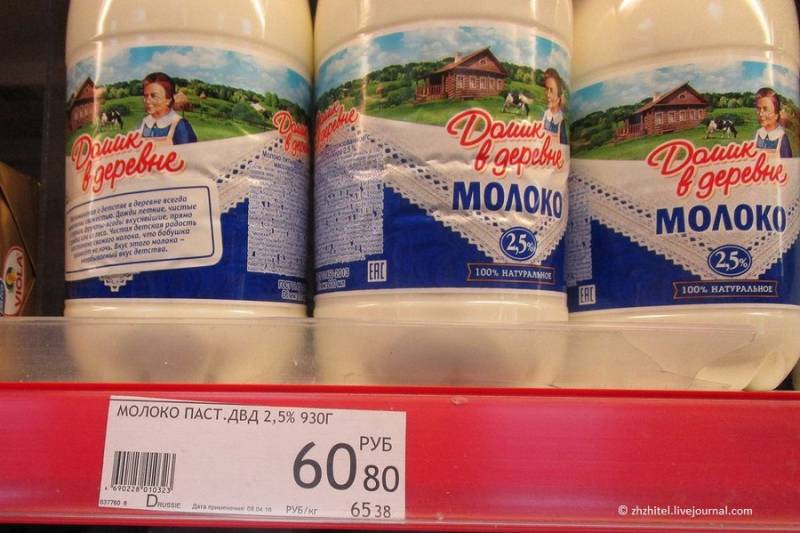 This is all, incidentally, provided by law. Which just doesn't work. Minimum wage, and who will abolish inflation? And how can its growth be envisaged by one line of the Constitution? Yes, everything is in the laws. Who knows in which and for how long they have not been working?
In general, for 20 years the state has been fighting poverty so well that some are already on the verge of poverty. There were not just many promises to combat poverty, they were systematically and regularly made, on "direct lines" and in election programs. Sense? It's safe to say zero.
Maybe I'm wrong, and after the July 1 vote, prices will skyrocket? Because everything will now be spelled out and guaranteed by the Basic Law?
I doubt it. To the gentlemen oligarchs, whom we do not have, to lose profit is somehow not serious. Therefore, prices will continue to rise. First of all, for fuel, and then everyone else will follow them. Which, in fact, is happening.
Therefore, prescribe a rich life in the Constitution or not - it will come only when the laws begin to work.
Another example. A bunch of amendments to the suffrage. Ah, how everyone liked that people with dual citizenship can no longer be elected. Their own crowds of deputies tried to get through. And now - that's it.
But forgive me, all these amendments were in the Federal Law of June 12, 2002 No. 67-ФЗ "On Basic Guarantees of Electoral Rights and the Right to Participate in the Referendum of Citizens of the Russian Federation."
Do you understand? They just took points from the law and transferred them to the Constitution. But if the law did not work until today and criminals, thieves, crooks, citizens of the two countries crawled into the deputies, then it simply did not work for 18 years. And whether it will work now that the points have been transferred to the Constitution, it is difficult to say.
Here, it seems, the goal is somewhat different, political. Which is presented to us as the fact that these amendments will strengthen our sovereignty. Sorry, but the key to independence, that is, sovereignty is a stable developed economy, a solid monetary unit and a good army.
Well, a few words about the changes in the Federation Council and the Constitutional Court. Well, the fact that the Federation Council is completely "manual" and at the first click of your fingers will vote for anything in its entirety is not a secret. And further its role is unlikely to change, what amendments there do not introduce.
With the Constitutional Court is even more interesting. The number of judges will be reduced, the president will be able to dismiss them in the "case of what" with the approval of the Federation Council. Interestingly, SF approve or how? In general, the COP will become a very strange tool.
What is the Council of State, why and who needs it - this is a separate issue. A new structure with incomprehensible powers, and most importantly - tasks. But once you need ...
Well, the most interesting. As the whole country is stubbornly trying to drag on this vote.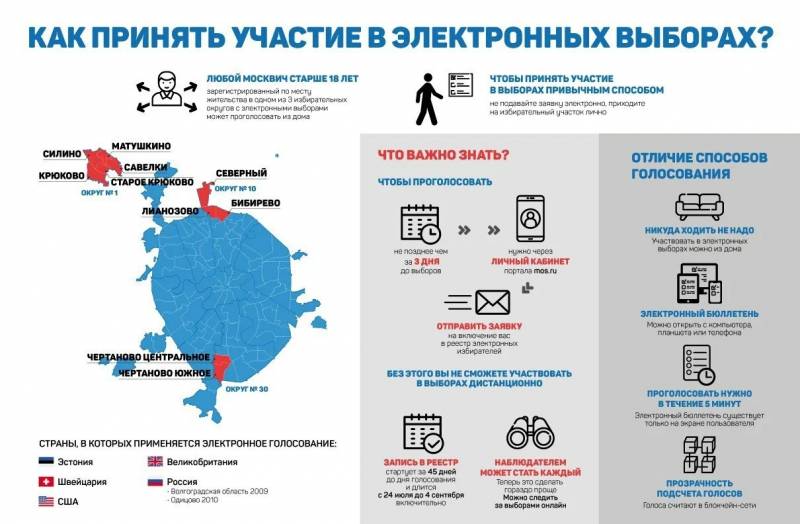 Already in Moscow, dozens of cases of "recommendations" to public sector employees began to vote remotely / online on mos.ru. Naturally, "for" the amendments and in some places with the subsequent provision of confirmation of the "correct" vote. A wave of complaints and indignation has already begun.
First of all, it began in educational institutions, but municipal service enterprises have already gone into business.
But there are enough oddities already. There is such a thing as election transparency. What is planned for July 1 is somewhat different from world standards.
By itself, a tripled term for the discussion of amendments is not the best that could be done. Many are interested, but no one really could say why such a haste.
Unlike a referendum, unrelated amendments are adopted in one package. No variability, no freedom. Yes, the Kremlin calls this vote a "vote of confidence in Putin," but trust in the president is one thing, and constitutional amendments, albeit proposed by the president, are still different.
The direct participation of the CEC in the campaign immediately removes this organization from the list of neutral and impartial observers and contradicts the status of the CEC as an organization responsible for fair elections.
In addition, voting in a pandemic is not the easiest thing to do. Here, we can immediately note a shortened protocol and a limitation on the work of observers. It seems not to be fatal, it is clear that "stuffing" is hardly to be expected, but there is some sediment.
And here it is also necessary to add on the fact that the CEC's campaign is "informing," and any statements "against" - illegal campaigning begins immediately.
But, in general, I repeat: it is completely incomprehensible where such a fierce rush comes from. Three days ago in Moscow everything was sad, there was no discussion of any parades and voting, but here again - and all the bans were canceled. And immediately, as the people were released into the fresh air, the morbidity and mortality did not go down - they flew.
But in my city, despite all these types of restrictions and a seemingly masked regime, the number of infected people continues to grow.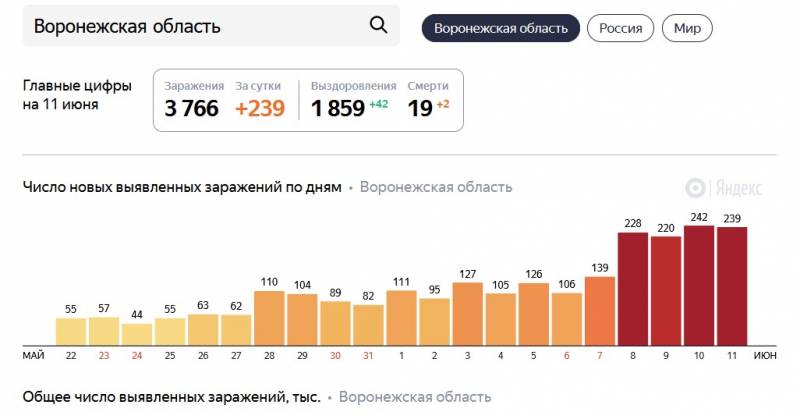 And I'm sure that in Moscow everything is exactly the same. But statistics is such a delicate thing, there, as I looked, I counted - so it happened.
But it is necessary, necessary, very necessary that everyone vote for these amendments. It is clear that the main one is the 81st article of the old Constitution, that is, zeroing. But the election is not tomorrow. That is not this year. And not even the following. And in the Duma elections, EP is expected to win again, because it will win.
And here the most terrible question arises: what does the coming day prepare for us?
Why is there such a rush?
What will follow the adoption of these amendments?
No, it's clear that you should not expect something epoch-making and good. As was the case with the pension, it seems like a reform, but in reality it is somewhat different. At that time, opinions were also almost asked of us, although the people shouted that we did not support, did not approve.
As a result, received. In full. Despite the protests.
What is it they want to stir up that popular approval is needed? It's scary to imagine even.
In general, all this katavasiya would look funny and sad, if it happened in any other country. But here, alas, everything is not the same as in the rest of the world.
However, we wanted a different constitution? We will get it. Without any doubt.
The fact that it is somewhat different from our expectations ... Well, you know, a strong and independent ruble and a stable economy, independent of what the price of oil is, the price of the same gasoline, even though sometimes depending on the price of oil, that is, declining, is it's not the main thing.
The main thing is that the pederasts do not capture Russia, do not enter into an alliance with the Dark Lord and do not rape and plunder the country. It is clear that the Dark Lord will rob, and to rape these ...
That's the main thing, that's why it's worth going to vote. And inflation, rising prices, falling incomes are such trifles compared to the fact that there will be no one to rule the country in 4 years.
So July 1 is a very important day in the life of the country.