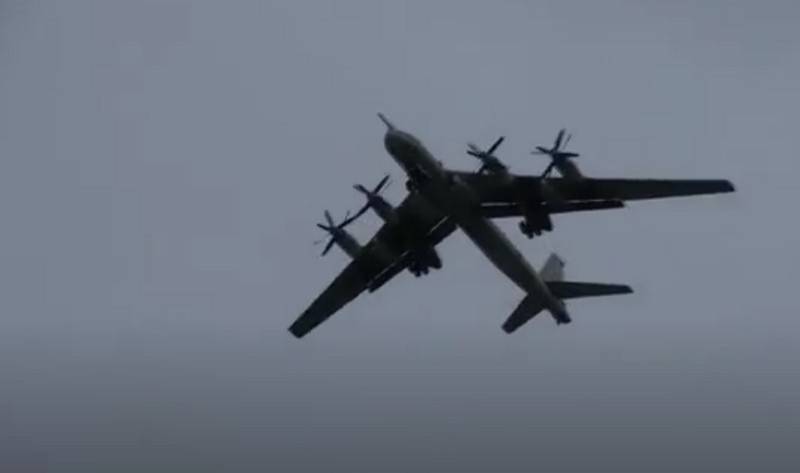 The flight of Russian Tu-95 bombers near the US coast caused an ambiguous reaction in the blogosphere of Western social networks. According to Fox News, netizens reacted differently to the message of the Joint command of the aerospace defense of North America (NORAD) about the "interception" of Russian aircraft.
As previously stated by the press service of the Joint Command of the Aerospace Defense of North America (NORAD), American fighters were forced to fly twice to intercept Russian aircraft flying on the coast of the United States.
In the first case, the American F-22 climbed to intercept two Tu-95 bombers, which were accompanied by two Su-35 fighters and the A-50 AWACS aircraft. This time, Russian planes approached the coast of Alaska at a distance of 20 nautical miles. For the second time, two Tu-95 bombers, accompanied by the A-50 AWACS aircraft, approached the US coast for 32 miles. In both the first and second cases, Russian aircraft were above neutral waters.
The author of an article published in the publication emphasizes that Russian bombers and missile carriers increasingly began to appear off the coast of the United States, and American pilots increasingly had to fly out to intercept them.
At the same time, Fox News readers reacted differently to this
news
Starting from humor and ending with warnings about "Putin's insidiousness." Particularly pleased with the post about the "antiques" on which the Russians fly. And this sounded against the background of the latest news about the extension of the service life of American strategists V-52N, the operation of which has been going on for more than a dozen years and threatens to reach the 100-year mark.
Waynemart
I see that Russians are still flying on antiques! These Tu-95s were developed in the early 1950s.
stormsun
It is good that the Russians organized several realistic training operations for the Air Force and Navy. The problem, of course, is that we can never be sure that one of these sorties will not be a real attack. This is about the same as getting into the army and not shooting. It is amazing that the Russian government (the pseudonym of Vladimir Putin) spends as much money as it takes to stage these adventures when your economy is sinking and you do not gain anything from this. We must never forget that this person has very dangerous goals. And nuclear
weapon
Kingludd
Putin is not afraid of trump, not at all
Giovdemgop
Do not worry, there are no bombs there - it's just the delivery of ballots for absentee voting for Trump
McLouis
Russian headline: "American fighters made a dangerous rapprochement with peaceful reconnaissance aircraft"
Jackgun
why not let them invade our airspace for about a mile, and then bring down the plane?
TimeTraveler80
Russian technologies are really behind
LarryBudMellman
The next thing you learn about is that Russian minesweepers appeared off the coast