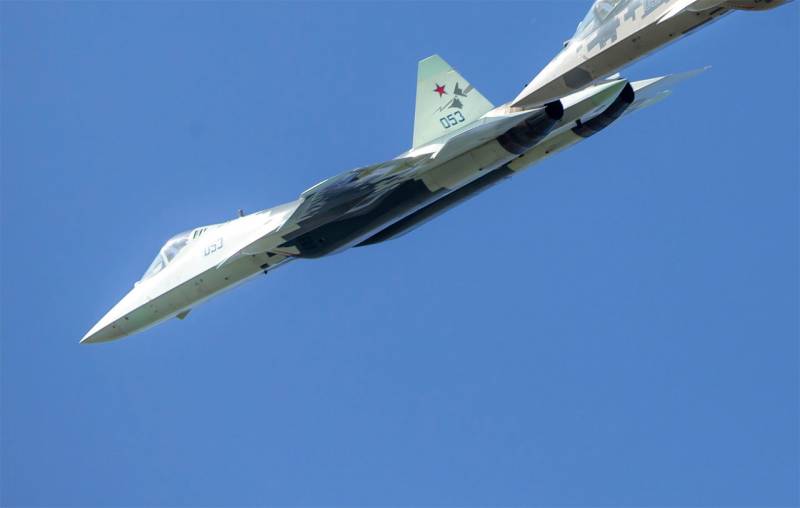 In the article "Pilots explained the reason for the deadline of the Su-57 program" on Utro.ru portal, a comparison was made of the Russian Su-57 and the American F-35, including such an indicator as the effective dispersion area (EPR). At the same time, the material indicates that "visually the Su-57 has more EPR than American fifth-generation fighters."
It is possible to really evaluate the EPR only when conducting special studies, and as you know, this information is strictly secret. However, is it worth comparing these aircraft in appearance and EPR? Let's try to figure it out.
The visibility of the aircraft for the radar depends on which side the radiation is coming from. Talking about visual assessment is somewhat strange - "EPR by eye" ...
1. Non-flat nozzles will only matter if the F-35 is in the rear hemisphere. When is this possible? When the fighter leaves the battle. Which is better in this case? A little less noticeability or maneuverability and efficiency? Our military thinks differently than the Americans, because a round or flat nozzle is the result of research based on the terms of reference, and you can only check who is right in battle.
2. Optical location station protruding from the housing. Such a placement can affect aerodynamics, but in any way on the EPR. To avoid reflection of the radio signal from the OLS, it must be covered with radar absorbing material. And how will the optical sensors work?
You can argue about the correctness of technical solutions for a long time, but it is worth remembering that the characteristics of the aircraft are determined by the tasks that they face. For a correct comparison, you must clearly understand the tactics of using the Su-57.
Maybe he just doesn't need flat nozzles. But on the "Hunter" they should appear.
In order to roughly imagine what role is intended for the Su-57, let's reflect on what we know about its capabilities.
1. Radars. We have a wide range of radars in the bow, two side-scan radars, plus L-band radars in slats. The presence of the L-band can only be explained by the fact that so-called "stealth" is visible in it. Yes, it's practically DRLOU! With cruising supersonic speed and artificial intelligence (BOSES) instead of a team of operators.
2. Optical location station. Covert surveillance and attack of air targets.
3. Over-maneuverability. Best in close combat.
4. Ability to work in a team with drums
drones
.
Based on these characteristics, we can conclude that the main role of the Su-57 is not reduced to an unobtrusive strike aircraft, like the F-35, and it is hardly correct to compare them, too different roles. This is the center of the combat control system, protected by speed and sufficient stealth. And the enemy will attack
aviation
simpler.