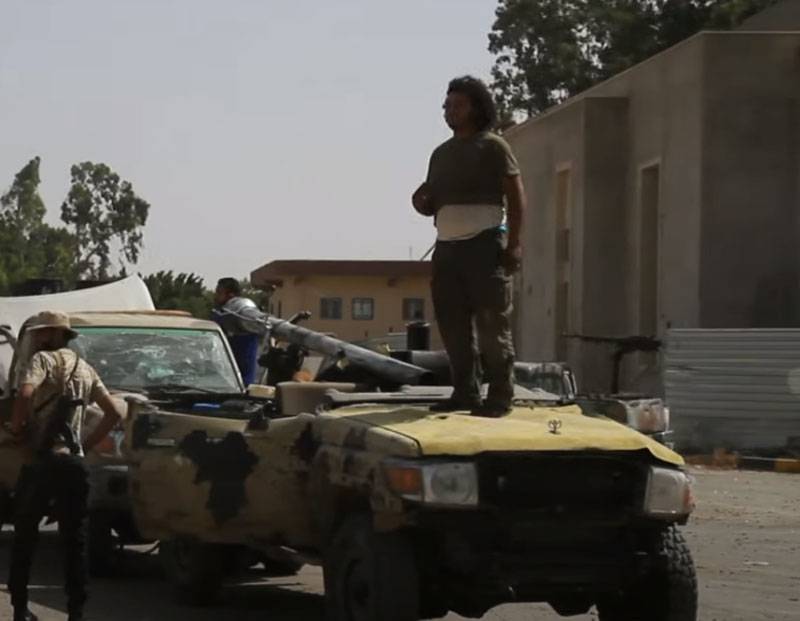 Aviation
Marshal Haftar continued to strike at the rear of the pro-Turkish militants and the PNS. The main blow came southeast of Misrata, from where the forces of the national consent government Fayez Saraj were trying to support the attack on Sirte. The airstrike fell on the Sadad bridge area, where the forces of the Turkish pro-Turkish fighters who were preparing to advance were concentrated. The forces that previously participated in the capture of the city of Bani Walid were concentrated in this area.
A spokesman for the U.S. Air Force said that, according to U.S. intelligence, Marshal Haftar's forces are concentrating aircraft at airfields from Sirte to Tobruk, from where flights are launched to strike at PNS positions and rear.
Against this background, the following fact is noted in the Libyan National Army: armed groups calling themselves the forces of the government of national consent carry out operations in which the participation of personnel officers is not visible, not to mention representatives of the Libyan general. The LNA notes that this fact indicates only one thing: foreign military instructors are planning the operations of these forces. First of all, we are talking about military instructors from Turkey.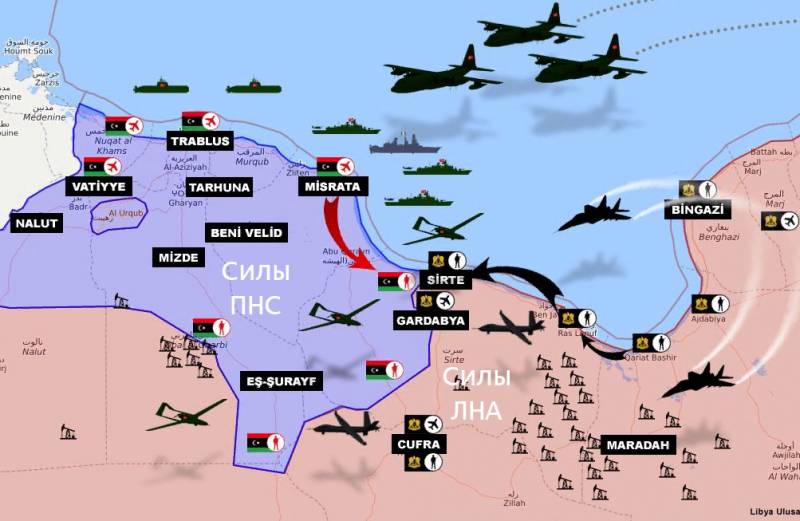 At the moment, one of the battle zones in Libya is the territory north of the city of Sabha. This is a protrusion of the PNS forces in the area of ​​Al-Suraif, which is also attacked from the air by aircraft of the VLA, including drones. If Haftar had enough strength in this area, then the Turkish fighters could be in the boiler. But the main forces of the LNA retreated to the Sirte region under the onslaught of pro-Turkish armed formations deployed from Idlib.