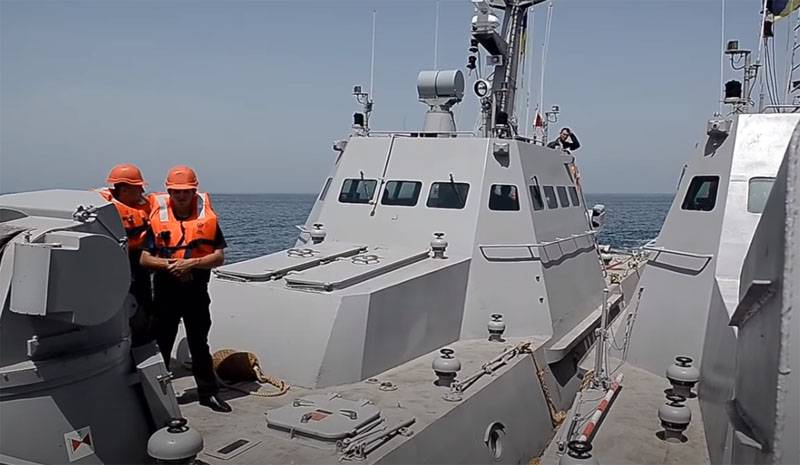 Armored boats "Berdyansk" and "Akkerman" of the project 58155 "Gyurza-M" of the Ukrainian Navy arrived at the Nikolaev shipyard to restore and undergo repairs.
Ackerman will be serviced on schedule. Flaw detection and alignment of the screws, repair of the screw-steering group, cleaning and painting of the hull, and other scheduled work performed once every 2-3 years will be carried out.
At Berdyansk, repair crews will repair damage resulting from the use of
weapons
Russian border guards detained during an incident in the Kerch Strait on the border with Russia in 2018.
By agreement with the Ukrainian side, the boats were returned to the owner on November 18, 2019.
Boats of the project 58155 "Gyurza-M" are intended for military service in the coastal marine zone, on rivers and lakes. They have a displacement of 50 tons, a range of 700 nautical miles and a crew of 5 people.
Berdyansk and Akkerman were laid in 2012 and put into operation in 2016.
Armament and equipment:
two combat remotely controlled modules BM-5M.01 Katran-M, each equipped with a 30 mm cannon, a 7,62-caliber machine gun, a 30 mm automatic grenade launcher and a Barrier anti-tank gun;
man-portable air defense system;
fire control complex "Triad".
At the moment, the Navy has 6 armored vehicles of this type.
Earlier in Nikolaev sent for repair another border violator in the Kerch area - the tugboat "Yana Kapu".