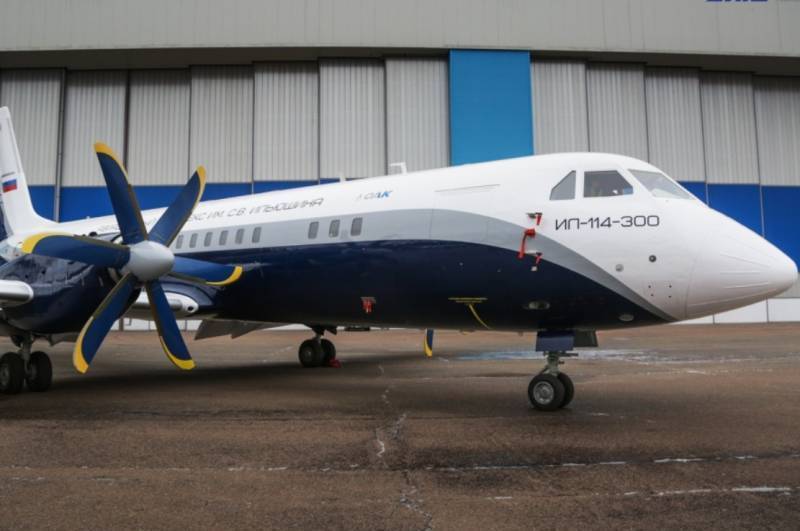 The final assembly of the first production IL-114-300 aircraft began at the aircraft plant in Lukhovitsy, the first fuselage compartments are docked. This was reported by the press service of Rostec.
Work is underway (...) Lukhovitsky Aviation Plant. P. A. Voronin. Docking is carried out on an automated stand designed and manufactured specifically for the project. The next stage of the assembly will be the docking of the wing consoles and the tail assembly. The start of work is scheduled for the third quarter of 2020
- said in a statement.
It is explained that after mounting the tail unit, the fuselage will begin to saturate with the components of the systems, as well as the engines will be installed.
The beginning of the manufacture of the first production Il-114-300 aircraft was reported back in mid-February of this year. The manufacture of fuselage compartments began at the Sokol aircraft factory in Nizhny Novgorod. In total, seven compartments were made there, which were then transferred to Lukhovitsy for final assembly.
As previously reported in the PJSC "Il", the first prototypes of the IL-114-300 will be assembled by reworking and modernizing the old IL-114, and serial vehicles will be assembled from scratch. In total, it is planned to assemble two new IL-114-300, which will then be involved in the certification testing program.
The IL-114-300 passenger aircraft is designed for operation on local airlines and is an upgraded version of the IL-114 turboprop aircraft. It is expected that the latest IL-114-300 will replace the aging An-24 and a number of similar foreign machines. It is separately noted that the aircraft is being created in cooperation with the most advanced Russian enterprises.