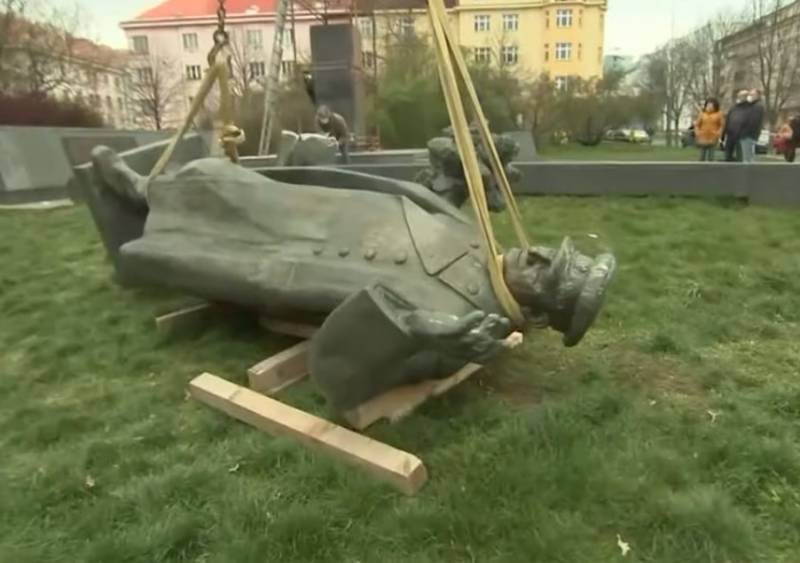 The fact that a monument to Konev was dismantled in Prague indicates ignorance by the Czechs
stories
Second World War. After all, this Soviet marshal commanded the troops who liberated Czechoslovakia from the Nazis.
Such a statement was made by the daughter of Ludwig Freedom, Zoe Klusakova-Svoboda, in an interview with the Czech edition of Halo noviny.
Her father, General Liberty, commanded the 1st Czechoslovak Army Corps, which was liberating its homeland along with Soviet soldiers. After the war, he became the first president of socialist Czechoslovakia.
Zoe said that the generation of Czechs who made the war is anxious about the liberation of their country from the Nazis, which took place only thanks to Soviet troops under the command of Marshal Konev.
The Czechs could not free themselves.
We wouldn't free ourselves.
Therefore, those who dismantle the monument to Marshal do not know the history of the Second World War. Indeed, for the German fascists, the Slavs had no place in the new order that they planned to establish in Europe.
The daughter of Ludwik Svoboda agrees with the opinion of the Czech writer Lenka Prokhazkova about the demolition of the monument to the Soviet marshal. Prokhazkova believes that people who forget about gratitude lose their honor. And those who demolished the monument to Konev are not the people, but the "fifth column".