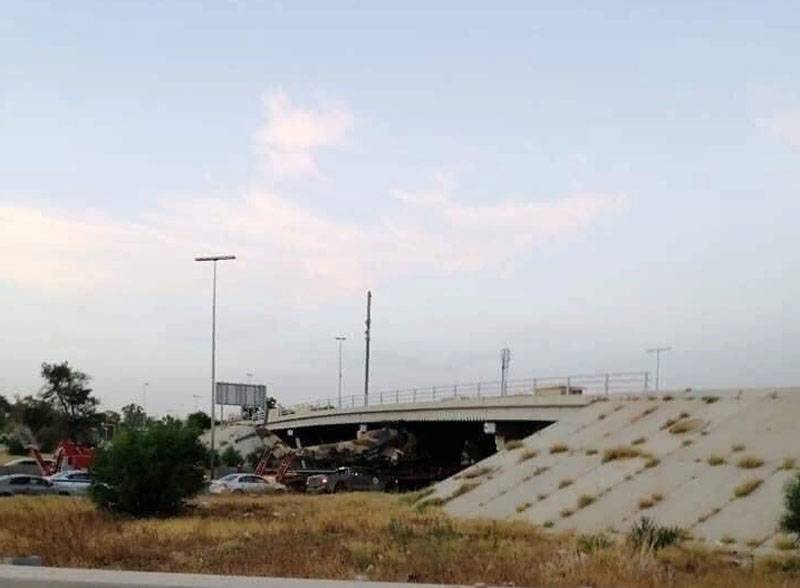 Having taken control of the Tripoli airport a few days ago, PNS forces and pro-Turkish militants, they began to export maintainable aircraft from the territory of the air harbor. Some samples were on the go, but they decided to export them too.
Among other military equipment, the Mi-35 helicopter decided to take out from the airport directly to the capital of Libya.
The rotorcraft was loaded onto a car platform, but could not be transported further than the nearest bridge. Not paying attention to the altitude, the helicopter carrying it made a collision with the concrete partition of the automobile bridge, which led to the temporary jam of the Mi-35 and its damage.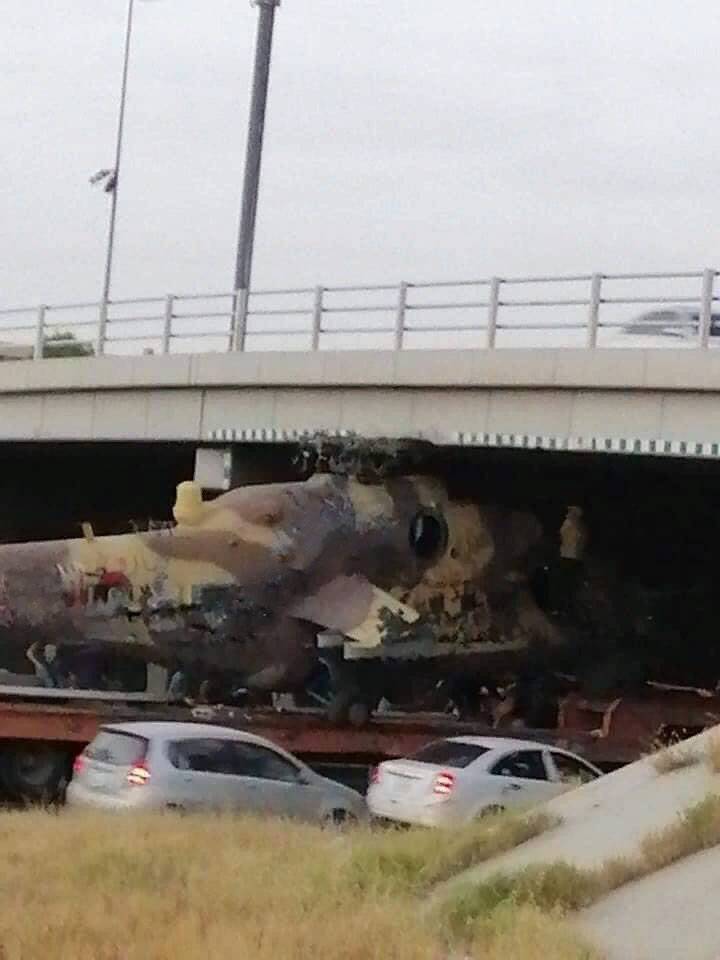 Helicopter ground bends after the capture of Tripoli airport by pro-Turkish militants:
Meanwhile, Libya continues the confrontation between the PNS and the forces of Marshal Haftar. PNS troops are trying to take control of an oil transportation line with a length of over 400 km, which connects one of the oil fields to the port of Tripoli. At the moment, the field is controlled by the Libyan National Army.