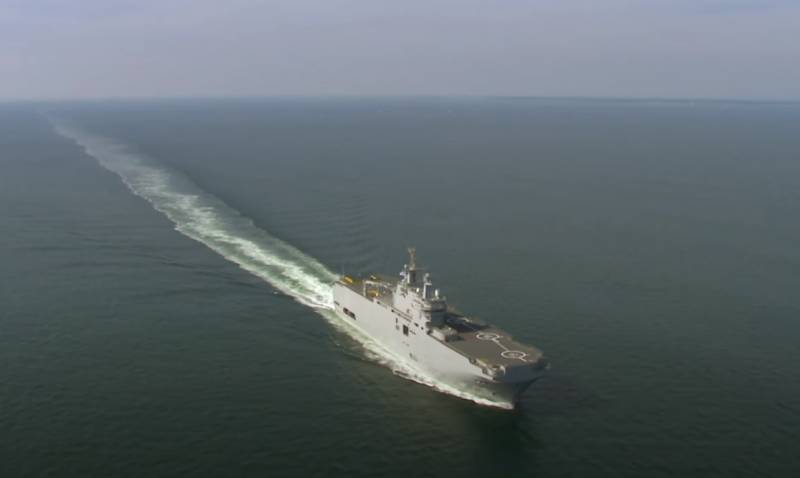 The Libyan war is gradually outgrowing the level of local armed struggle, transforming into a large-scale military confrontation between developed armies. Moreover, not only ground forces and
aviation
, but also the fleets of rival countries.
According to the Arabic-language publication Defense Arabic, off the coast of Egypt, near the city of Mersa Matruh near the Libyan border, a universal landing ship of the Mistral type was seen. Recall that two helicopter carriers of this project were bought by Egypt from France after the latter refused to transfer them to Russia in connection with Paris's support of American sanctions against Moscow.
According to Defense Arabic, the UDC is equipped with Mi-24 and Apache rotorcraft. For our part, we note what can be expected on board the ship and the deployment of carrier-based attack helicopters Ka-52K, relatively recently acquired in Russia.
In parallel, the ships of the Turkish Navy rushed to the Libyan coast. Among them is a frigate armed with guided medium-range missiles RIM-66E-5, which specialize in combating air targets.
At the same time, the Greek fleet begins to show activity. According to the Greek Military Portal resource, the country's Navy embarked on a blockade of supplies
weapons
to Libya, within the framework of which the frigate "Spets" has already discovered "a suspicious merchant ship under the Tanzanian flag." During his flight, Turkish frigates got in touch, saying that the ship was under the protection of Ankara.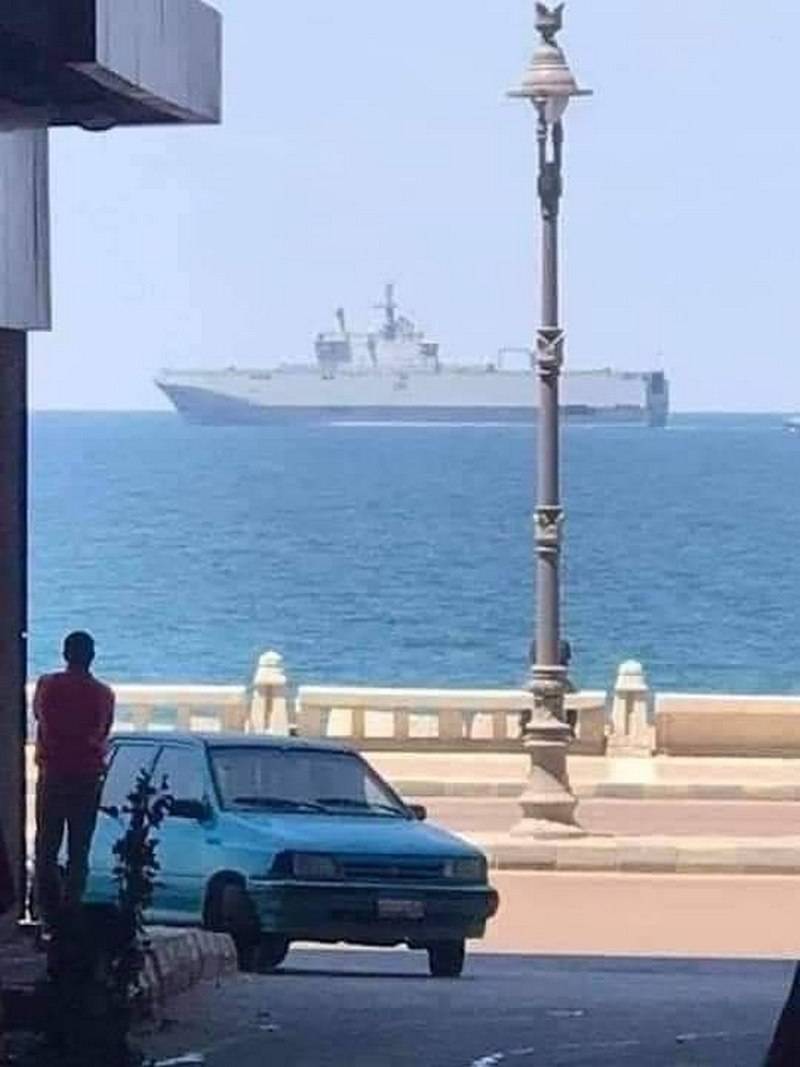 Against the backdrop of a steady increase in military escalation, the geopolitical alignment of forces around the Libyan conflict is gradually changing. On June 9, a principal agreement was reached between Rome and Athens on the division of the sea shelf, which could not be concluded over the past 40 years.
It should be noted that almost simultaneously with these agreements, Egypt decided to purchase 6 frigates in Italy, two squadrons of M-346 combat trainers and Eurofighter fighters, 20 Falaj II OPV patrol boats and one military satellite.
Two of these transactions may indicate the entry of Italy into the anti-Turkish camp, in which Egypt, Greece and the UAE have already almost openly declared their presence.
A sharp resumption of the anti-Turkish agenda in the Mediterranean took place in early June after the defeat of the troops of Khalifa Haftar under the Libyan Tripoli and the decision of Ankara to start developing gas fields on offshore areas 15 and 20. Greece believes that this territory is located within the country's exclusive economic zone. At the same time, Ankara and the forces opposing Haftaru, who settled in Tripoli, believe that Athens makes unjustified claims.