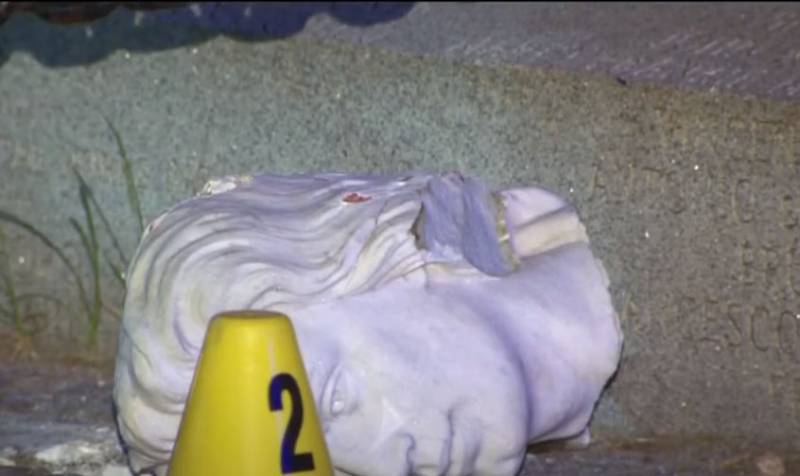 In the USA, a wave of demolition of monuments continues. These acts of vandalism take place against the backdrop of mass protests related to the death of black George Floyd, who was killed by a policeman. And if at first the protesters, in a fit of rage, pounced with stones and hammers on the monuments to the "Confederates" - the generals of the slave-owning South of the American Civil War, then now those monuments that are difficult to attribute to the manifestations of racism also get to them.
So, in Boston, the head of a statue of Christopher Columbus was demolished.
After that, puzzled posts appeared in the American blogosphere, where the vandals tried to ask: did they know who this monument was erected in and if so, does this mean that "you are against the discovery of America?"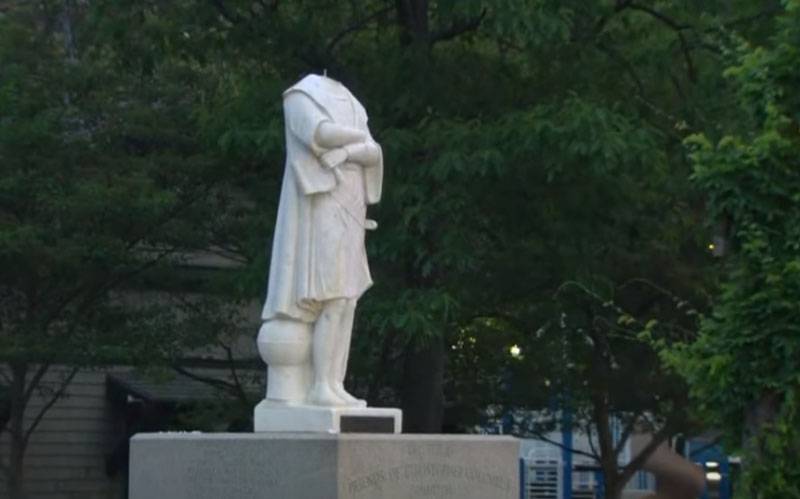 At the same time, the Boston authorities, commenting on what happened, are clearly trying to choose words, fearing that comments can again bring "racial" anger.
One such comment:
We will try to restore the sculpture.
We will try ...
Phrases in the style of "guilty will be punished" from the local police did not sound.
Earlier, the monuments to General W. Wickham in Richmond, General R. Lee and General J. Stuart in several cities in the southern United States were dropped from pedestals. It is noteworthy that in some cases, the demolition of monuments was supported by local authorities. In the aforementioned Richmond, the mayor states that "it is necessary to dismantle the monuments to the Confederate generals," as they are "a relic of the past where racial discrimination took place."
Recall that the United States is also considering the possibility of renaming military bases, which are named after the generals of the slave-owning South during the civil confrontation in this country.