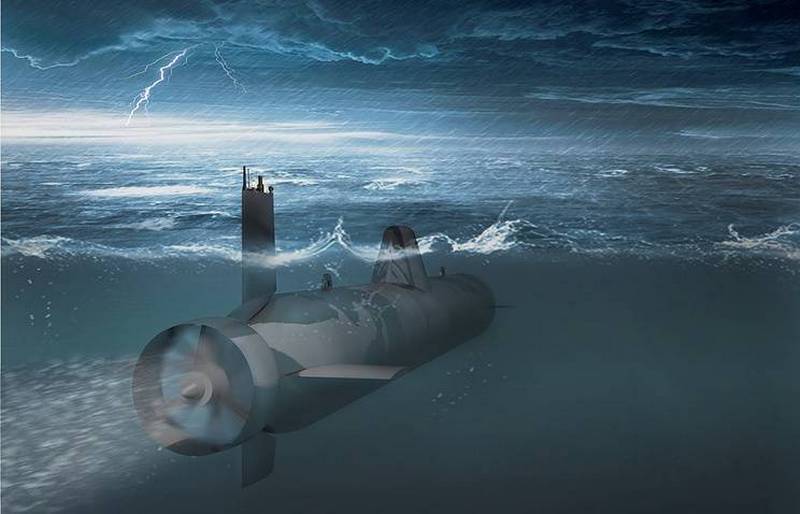 In Russia, research work (R&D) on the development of the Surrogate marine robotic complex capable of simulating atomic and non-nuclear submarines has been completed. The corresponding work was carried out by TsKB MT Rubin on an initiative basis, said Rubin CEO Igor Vilnit in an interview with TASS.
According to the general director of Rubin, the Central Design Bureau initiated a research project to develop a simulator of atomic and non-nuclear submarines called Surrogate. The results of the research have been reported to the Ministry of Defense, the Central Design Bureau is waiting for the decision of the military department.
Currently, the Surrogate Research Institute, carried out by us on an initiative basis, has been completed. The results of this work were brought to the attention of relevant organizations of the Ministry of Defense of the Russian Federation; consultations are ongoing
- he said.
The fact that the "Rubin" was engaged in the development of a simulator of submarines, it became known back in 2016. As it was then reported, the development of the Central Design Bureau is designed to conduct exercises of the Navy, when the involvement of a real submarine distracts her from the main tasks, but it is necessary to maintain the realism of the exercises. Due to the modularity of its design, the proposed device can imitate not only an atomic submarine, but also a non-nuclear one. In addition, it can perform mapping and reconnaissance.
According to available information, the Surrogate simulator is equipped with a lithium-ion battery, which provides training durations of up to 15-16 hours. It is emphasized that all this time he will reproduce the maneuvering of his submarine
fleet
or the enemy, including at high speeds.
The previously stated characteristics of the Surrogate: displacement - about 40 tons, cruising range - about 600 miles at a speed of 5 knots, maximum speed - over 24 knots, maximum immersion depth - 600 meters.