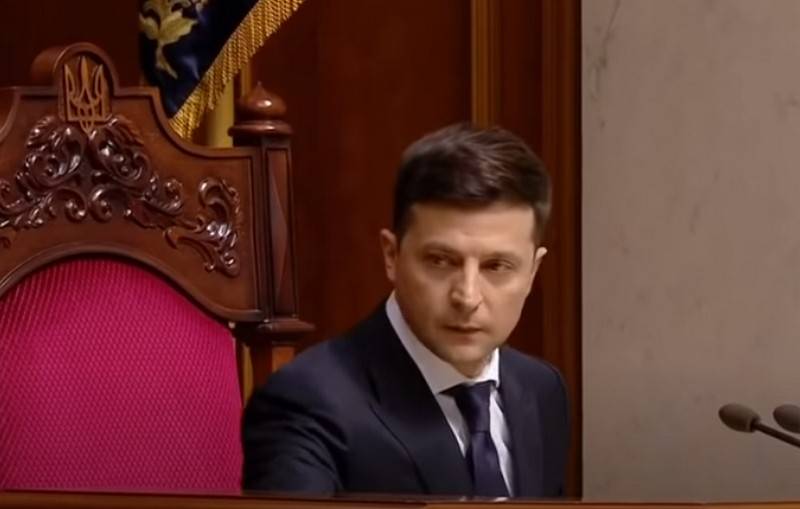 Ukrainian President Vladimir Zelensky did not receive an invitation to the Victory Parade on June 24 in Moscow. As the press secretary of the Russian president, Dmitry Peskov, explained, this was due to the fact that Ukraine has never demonstrated a desire to share the joy of the holiday.
According to Peskov, official invitations to the Victory Parade were sent to all heads of state of the CIS, as well as to leaders of other countries. An invitation was not sent to the Ukrainian leader, since de facto Ukraine is not a member of the CIS, and the country itself has never expressed a desire to share the holiday atmosphere with the rest.
There are a number of partners who have expressed a desire to come, to our joy. As we know, Ukraine is not a de facto and largely de jure participant in the CIS, does not show any desire to continue to work in these structures in any way, and has never signaled its desire to share the joy of Victory Day
- he said.
At the same time, the leaders of many countries themselves expressed their desire to visit the Victory Parade in Moscow and will arrive at the celebrations.
As previously reported, the leaders and officials of Kazakhstan, Moldova, Tajikistan, Turkmenistan, Uzbekistan, Serbia, Croatia, Kyrgyzstan, Abkhazia, South Ossetia will arrive in Moscow on June 24 Victory Day. The arrival of several more delegations from different countries is expected.
Recall that in connection with coronavirus infection, the parade dedicated to the 75th anniversary of the Great Victory was postponed from May 9 to an indefinite date. Subsequently, a new date was called June 24, 2020, on that day a parade will be held on Red Square in Moscow. June 24 is declared a day off throughout Russia.