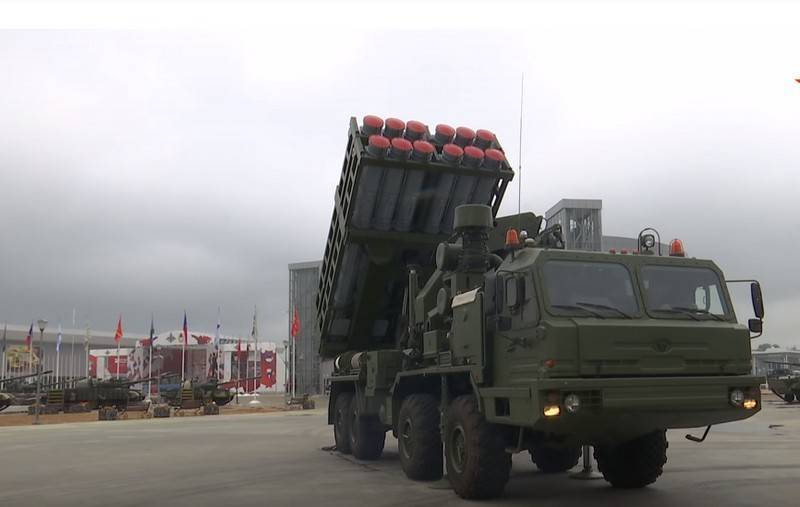 Appeared the other day
news
that the Ministry of Defense concluded contracts with the Almaz-Antey concern for the supply of four sets of the Vityaz S-350 anti-aircraft missile system aroused considerable interest, especially on the Web. The users were interested in, first of all, not the number of vehicles in one set, but the ability of the anti-aircraft complex to hit a drone. Probably, such a desire arose after a series of publications about the "superiority" of Turkish Bayraktar UAVs over the Pantsir-C1 air defense missile system
Before giving the expert's opinion, we recall that the S-350 Vityaz air defense system is positioned by the developer as a medium-range complex used to organize air defense against attacks by various air attack weapons. SAM can hit manned
Aviation
(airplanes, helicopters)
drones
, as well as cruise and ballistic missiles. In addition, it is able to prevent impacts from low-flying objects.
The maximum number of aerodynamic targets simultaneously hit is 16, the ballistic ones - 12. The maximum range of damage is 60 km, altitude - 30 km. The complex can work in automatic mode after deployment by calculation.
The Ministry of Defense reported that the S-350 troops will replace the S-300PS and Buk-M1-2.
According to the commercial director of Arsenal of the Fatherland magazine, military expert Alexei Leonkov, Vityaz is designed to protect modern and promising air attack weapons from massive strikes. The system can simultaneously reflect the impacts of various air attack weapons in the ranges from extremely small to high altitudes.
This is a complex created taking into account new requirements and a new library of goals that now exists. Recently, various targets have appeared - carriers of air attack means: aircraft,
Drones
, hypersonic targets. (...) The main feature is that the effectiveness of this complex is close to unity, that is, one missile - one target
he said on Radio Sputnik.
Thus, it can be stated that the S-350 complex is capable of hitting drones, even at extremely low altitude. However, another question arises, why spend a rather expensive missile on a drone, let the same Bayraktar TB2, if there is another type of anti-aircraft systems for this, for example, "Shell-C1". Of course, there are situations when the delay in death is similar to a drone and you'll not only spend the Vityaz's missile, but also launch the Triumph's missile, but it's too expensive to use the S-350 to constantly fight drones. Expensive "pleasure", of course.
But it's better to train the calculations of the Pantsir-C1 air defense missile defense system — this would be both cheaper and more efficient. And then articles with headings like "Turkish drones staged genocide against Russian complexes" will cease to appear, and the number of "mundane" Bayraktar TB2 will grow steadily.