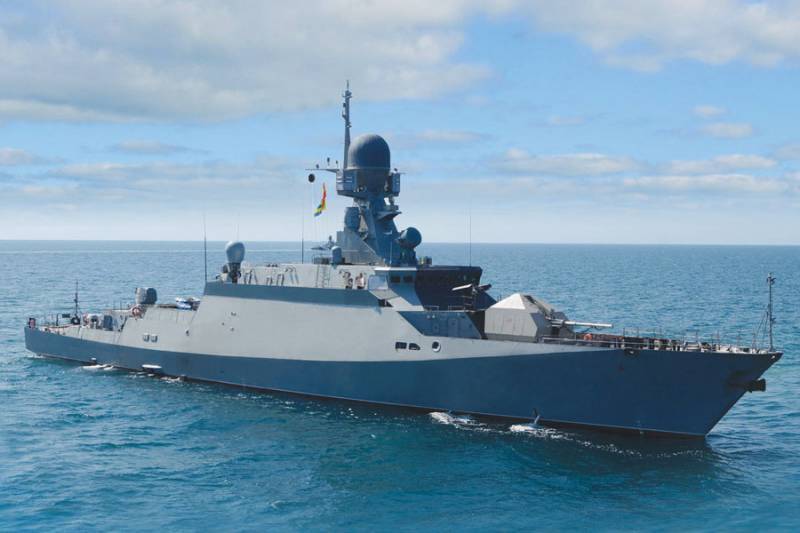 Small missile ship project 21631 (code "Buyan-M") "Grayvoron" began mooring trials. According to the press service of the Russian Navy, the ship will become part of the Black Sea
fleet
until the end of the year.
As explained in the press service, RTOs will undergo mooring tests, during which experts will check the operation of the main general ship systems and systems of the main power plant. Also, in parallel with the commissioning works, the arrangement and decoration of the ship's living and service premises will be carried out. After the end of this stage, "Grayvoron" will be relocated to Novorossiysk, where the factory running and state tests will be held.
Under the contract, the ship will become part of the Black Sea Fleet by the end of 2020. According to available information, RTOs will replenish the 41st Sevastopol Order of Nakhimov with a crew of missile boats. The brigade includes the MRK division and the tactical group of missile boats. The crew for the ship is already prepared.
Small missile ship "Grayvoron" is the eighth serial ship of project 21631, built at the JSC "Zelenodolsk plant named after AM Gorky" by order of the Russian Navy. Laid down on April 10, 2015, named after the city of Grayvoron in the Belgorod region of Russia.
RTOs of project 21631 "Buyan-M" are multipurpose ships of the "river-sea" type, equipped with modern weapons, including eight high-precision cruise missiles "Caliber". Displacement - 949 tons with a length of 75 meters and a width of 11 meters. The maximum speed is 25 knots. Cruising range - 2500 miles, autonomy - 10 days. The crew is 52 people. Installed jet propulsion.