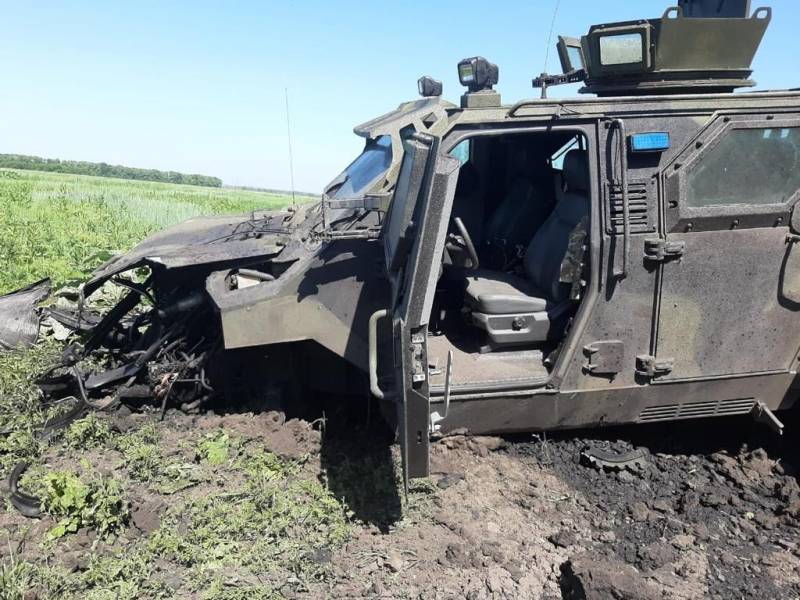 The Ukrainian military published a report on the loss of their Spartan armored car. The messages indicate that the armored car blew up "on an unidentified explosive device."
The area of ​​the Palace of Culture of the coke-chemical plant Avdeevka is indicated as a place of detonation. At the same time, no infrastructure is visible on the photo.
It is important to note the fact that this area is under the control of the armed forces of Ukraine and other power forces of this country, including nationalist battalions.
From this we can conclude that the "Spartan" could have been blown up by a mine, which was previously installed by the Ukrainian security forces themselves. This assumption is also supported by the fact that earlier the Ukrainian military itself complained about the frequent absence of minefield maps created earlier by other units. It was also pointed out that during rotation some formations of Ukraine try to sell such cards to others with an indication of the location of mines.
According to the photo published by the office of the Attorney General, one can judge the nature of the damage to Spartan: the cabin withstood the blast wave, the front part is rotated by the explosion. The press service of the so-called DUS at the same time refers to "10 soldiers injured." The power of the explosive device is not reported, as well as where exactly 10 victims were located.
Also, judging by the photo, you can pay attention to such a strange thing: the APU armored car is not on the road, but in the field. And it is unlikely that she was thrown back there by an explosion. It is likely that it was along the field on which Ukrainian mines stood that Spartan was led by its driver. There are a lot of questions on the photo. Including the one about which "district of the Palace of Culture" is it?
The Ukrainian prosecutor's office is investigating the incident in the territory controlled by the AFU.