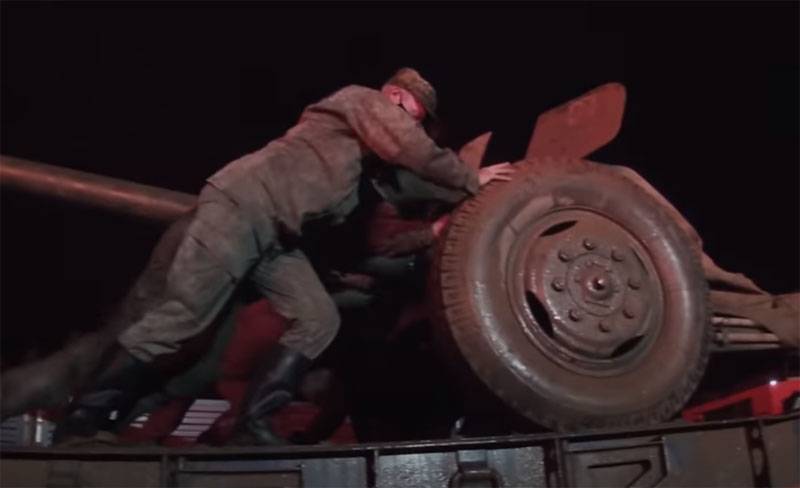 On the eve of the pages of the "Military Review" published material on how the Central Military District artillerymen were involved in eliminating the fire at an oil well near Irkutsk. This news aroused great interest abroad. Perhaps the greatest response in connection with the actions of artillerymen of the Russian Armed Forces manifested itself in the Western press, including the US press.
The Western press notes that "the Russians decided to put out the fire with an anti-tank gun."
We are talking about the MT-12 Rapier cannon.
So, the publication of The Drive notes that the use of controlled explosions in extinguishing fires has long been known, but in order to use an anti-tank gun for the same purpose today ...
From the material:
The Russian army used a 100-mm towed cannon from the Cold War to put out a fire at an oil well in Siberia. The access of oxygen to the well was blocked, which allowed to extinguish the flame.
Direction of fire - oil well fittings.
Demonstrated personnel of the Ministry of Defense of the Russian Federation:
The author recalls that extinguishing fires can also be carried out when discharging
aviation
bombs. In particular, an example is given of the use of GBU-49 bombs by the Swedish JAS 39C Gripen fighter. This happened in the summer of 2018. With the help of a dropped bomb, it was eventually possible to extinguish a forest fire, which spread in the direction of the military training ground.
From the material:
However, the use of a towed anti-tank gun for this purpose is something that only a relatively small number of countries, including Russia, can think of. Western military almost universally stopped using it
weapon
decades ago, primarily in favor of guided anti-tank missiles.