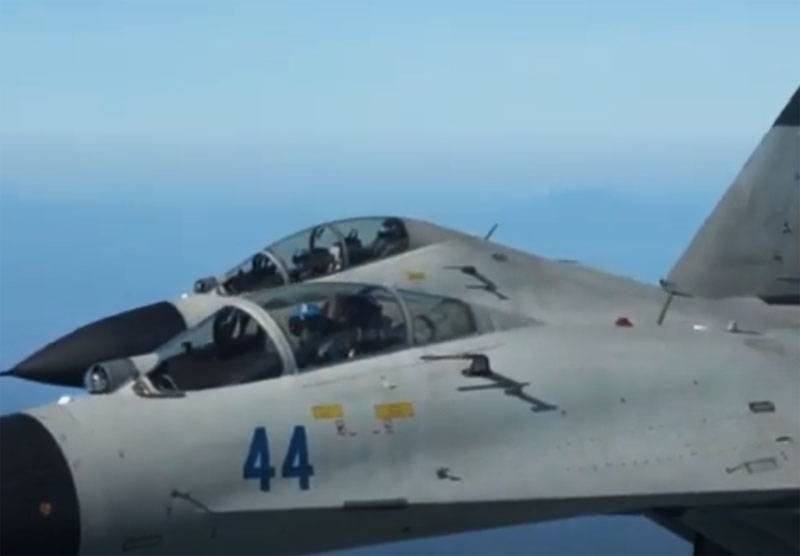 Chinese media reported that the American military transport aircraft Boeing C-40 Clipper on the eve entered the airspace of the island of Taiwan and for some time moved along the Taiwan coast. In China, they believe that the appearance of the US Air Force over Taiwan is an American provocation, which "aims to cast doubt on the sovereignty and territorial integrity of China."
Recall that Beijing considers the island of Taiwan to be the territory of China. Over the past few years, the United States has tried to speak out relatively neutrally, but some time ago, the administration of the American president officially congratulated the elected head of Taiwan for the first time on his election victory and assumption of the presidency. In China, Washington announced intervention in the internal affairs of China.
According to Chinese media, when an American military transport aircraft appeared in the airspace over Taiwan, Su-30 fighters were sent to intercept it. It should be noted that at the moment, the Air Force and Navy of the PRC are armed with more than 90 such aircraft in two versions - Su-30MKK and Su-30MK2. Where exactly the Chinese "Dryers" tried to intercept the American C-40 Clipper, is not reported. However, it is said that it was allegedly after the appearance of the Su-30 of the Chinese Air Force in the sky that an American plane left Taiwan's airspace.
Meanwhile, in China itself, the question arose of why Su-30 fighters were sent for "interception". Chinese users eagerly expect that for such purposes, the command will begin to use Chinese-made J-20 fighters.
It is important to recall here that the PLA J-20 fighter aircraft, several months ago, when they appeared at the Indian borders, were discovered with the Indian Air Force Su-30MKI aboard. This gave reason to say that the J-20 may have problems with "low visibility".
However, it is not entirely clear why the new generation of fighters is proposed to be used as interceptors - given that they have completely different goals ...